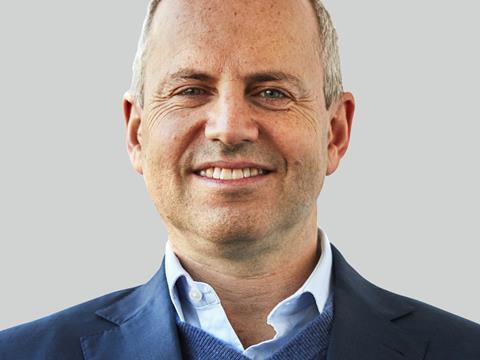 Shareholders gave Ocado a bloody nose in a revolt against boardroom excess after chief executive Tim Steiner landed a £59m payday (The Daily Mail). Ocado has been hit by a 30% protest vote against a pay rise and £88m bonus for the online grocer's directors (The Guardian). Ocado investors have expressed growing discontent at the online grocer's executive pay policies, with more of them voting against the company's remuneration report (The Financial Times £). Ocado faced a backlash from investors at its annual meeting over huge bonuses awarded to its boss Tim Steiner and other top executives (The Telegraph).
Ocado admitted yesterday that it could not meet customer demand after its sales surged by more than 40% over the past two months (The Times £). Online supermarket Ocado has seen its revenue surge over 40% this quarter, as locked-down Britons get their shopping delivered to their doors (The Daily Mail). Ocado has reported a 40% surge in retail sales since the beginning of March when demand for online grocery deliveries rose sharply due to the coronavirus outbreak (Sky News)
"That spectacular performance might seem excessive given Ocado's relatively modest role in feeding the nation," writes The FT. "That will not matter to investors, though. Ocado, after all, can turn a profit from its online retail business. It is not clear that the same is true for the supermarkets, now upping their online capacity to meet demand. Picking orders in stores pushes up labour costs by as much as 50%." (The Financial Times £)
A government decision to put off an overhaul of business rates will expose some of the industries most acutely affected by the coronavirus pandemic to another year of elevated bills, according to a leading consultancy. (The Financial Times £)
Beyond Meat is readying for its plant-based burgers to compete directly with real beef on price terms in the supermarket cabinet, as coronavirus disrupts the US supply chain and drives meat prices higher. (The Financial Times £)
The Times' Tempus colum says Compass Group has a strong track record in adapting to its environment, but whichever way you slice it the coming months for Compass are going to be very tough. Advising investors to avoid the stock, it writes: "Compass will adapt but the months ahead are highly unpredictable and the shares are still expensive." (The Times £).
Barclays customers who are desperate for one of the Government's new 'bounce back' loans are still waiting to even be able to make an application. (The Daily Mail)