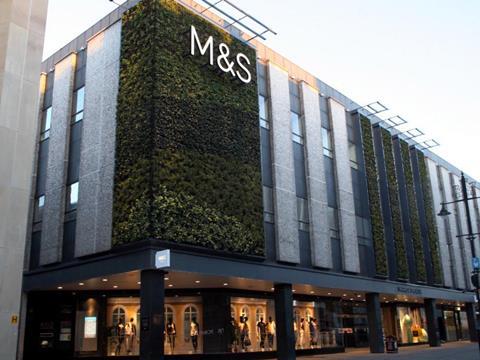 Marks & Spencer has "alienated" its core customers and "must return to the drawing board", the board was told at yesterday's AGM by a shareholder and former designer (The Daily Telegraph) (The Financial Times). Muriel Conway, a designer at M&S for 25 years, said: "I could weep when I see what is in stores," she told the board. What happened to quality control. I can wear anything from a size 8 to a size 16. In my day, heads would roll. Not only have you lost your core customers, you have alienated them. We haven't changed, you have changed."
The AGM followed the retailer's first quarter results, which was also picked up by the papers. M&S revealed a renewed slide in clothing sales pushing shares down 2% (The Guardian).
The Times said its attempts to find the fashion pulse of the nation had "floundered yet again" as cool spring weather deterred shoppers from snapping up summer dresses, blouses and T-shirts.
There is plenty of follow up to George Osborne's plans to relax Sunday trading laws. The Financial Times reports that small retailers are wary that the shake-up would strip them of their competitive edge.
The Times reports that the big four UK grocers were divided over the prospect and that small businesses "reacted with horror". Morrison and Asda welcomed the idea, with the former saying it was unfair that consumers could shop online on a Sunday but not visit a supermarket while Andy Clarke added the plans were "common sense". Sainsbury's and Tesco, which have more high street convenience stores already allowed to trade for longer on Sundays, were less vocal on the issue.
Independent retailers said the Chancellor's plan could put small local stores at risk, with the Association of Convenience Stores condemning the proposal (The Guardian).
Buyout firm KKR has rejoined the shortlist of five bidders for Tesco's South Korean business, along with Carlyle Group, Affinity Equity Partners, Goldman Sachs Principal Investment Area and local buyout fund MBK Partners, according to people close to the deal (The Financial Times). The battle for Homeplus is expected to value the company at $6bn-$7bn.