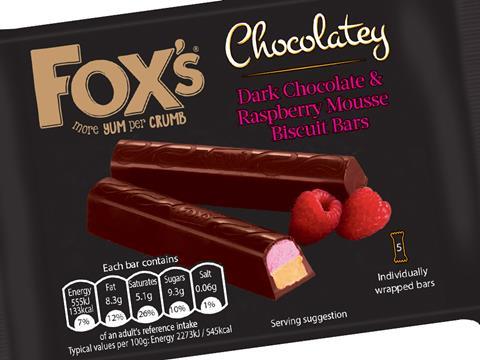 The poultry tycoon whose business has been hit by allegations of food safety breaches is in talks about a merger of Fox's Biscuits and the owner of rival brand Jammie Dodgers, according to Sky News.
Ranjit Boparan, one of Britain's most powerful food industry executives, is engineering a tie-up between Fox's and Burton's Foods, which also counts Wagon Wheels and Maryland among its brands (Sky News). Ranjit Singh Boparan, the "chicken king" whose 2 Sisters Food Group has been hit by a food safety scandal, is in talks to merge his Fox's Biscuits brand with the maker of Jammy Dodgers (The Times £).
Investors have raised concerns about the crisis engulfing chicken supplier 2 Sisters as ratings agency Moody's warned that the fallout costs could quickly spiral. In an hour-long conference call last week to discuss the scandal, bondholders grilled senior management about the extent of the problems uncovered at a factory in West Bromwich. (The Telegraph)
Luke Johnson, the entrepreneur behind a string of the UK's most successful restaurant brands, is preparing for another payday with a prospective sale of Gail's, the chain of bakeries. The board of Bread Holdings, which comprises Gail's and Bread Factory, a wholesale business, has appointed KPMG to advise on options for the company. (Sky News)
Procter & Gamble has not worked out how to cater to consumer demand for smaller brands, fosters an insular corporate culture and is structured so that no one is held accountable — according to the activist investor seeking a seat on the consumer giant's board this week. As the largest proxy fight ever seen in the US nears a shareholder vote on Tuesday at P&G's annual meeting in Cincinnati, Ohio, Nelson Peltz is making his final pitch. (The Financial Times £)
Pret A Manger plans to continue expanding at home and abroad after posting record profits last year on the back of a flurry of new health-eating fads. Combining its European, American and Hong Kong divisions, the company registered a 39% jump in pre-tax profits to £75.5m as it latched on to burgeoning consumer trends including dairy free food. Total sales were £776m (The Telegraph). Trendy pots of coconut flavoured porridge helped sandwich chain Pret A Manger boost profits by almost £30 million in 2016 (The Daily Mail).
Billion-pound pie and pasty maker Samworth Brothers has reported that its pension deficit has ballooned to £173million, from £69million in 2015. The maker of Melton Mowbray pork pies, Ginsters pasties and Soreen malt bread revealed the shortfall as it paid an £18.3million dividend to its family owners. (The Daily Mail)
A landmark High Court trial of a case by Wm Morrison workers over a huge leak of personal data by a former employee will begin this week. The lawsuit was brought by 5,500 current and former Morrisons workers. They are seeking compensation over the 2014 data security breach in which payroll information of almost 100,000 staff was posted on the internet. (The Financial Times £)
Just Eat's takeover of rival Hungryhouse is 'in doubt', writes The Times (£). A competition expert said he would be "shocked" if the CMA did not conclude that the deal would be likely to create a less competitive market, and said he could not see any obvious remedies.
Alex Brummer in The Mail writes on Tesco: "Dave Lewis doubtlessly has been looking forward to his moment in the sun after turning around the Tesco tanker… But the former Unilever executive ought to recognise the importance of brands better than anyone. Customers have taken to the Willow Farms brand only to discover it is not what it seems." (The Daily Mail)
The Times' Tempus column looks at Tesco shares, writing: "Tesco is a tricky choice. Taking a one-year view, the chances are that the market will better appreciate what Mr Lewis has done and the shares will be higher. Further out is less certain, while that yield does not much encourage a purchase long term. Buy now, but be prepared to be ruthless in taking profits." (The Times £)
The former UK boss of Tesco accused of misleading the stock market about the retailer's profits had a report detailing a hole in the accounts read to him, a court has heard. Christopher Bush, former UK managing director, is one of three defendants, along with Carl Rogberg, former UK finance director, and John Scouler, former UK food commercial director, on trial over a £250m profit overstatement in September 2014. (The Times £)
Tights made in the UK could be sold by Marks & Spencer again under plans to revive a pioneering fashion brand. The high street chain is in early talks with a group trying to re-establish Adria, a hosiery business formerly based in Northern Ireland that was one of its main suppliers (The Daily Mail). Marks & Spencer is considering playing a pivotal role in the revival of hosiery supplier Adria, one of the UK's former manufacturing trailblazers (The Telegraph).
The FT interview's Heineken CEO Jean-François van Boxmeer on how the brewery chief has staved off decline with emerging market acquisitions. (The Financial Times £)
A civil war is brewing in the normally convivial craft beer fraternity, as anxiety grows about the threat posed by multinational companies' insatiable thirst for every last drop of the market. Heineken and Molson Coors are both "associate members" of the Society of Independent Brewers (Siba), a situation that rankles with some of its members. In a recent ballot on the issue, they voted 101 to 60 to end the situation but, despite the clear majority, the motion did not carry because change requires all 861 members to vote in favour, and most did not turn up do so. (The Guardian)
Shoppers are cutting back on new clothes, cars, holidays and trips to the cinema because of financial uncertainty and the rising cost of living, according to figures from Visa. (The Times £)
McDonald's British operation paid £132m in "franchise rights" last year under a controversial structure that allegedly limits its bill to the Exchequer. The payments are believed to go to the fast food giant's Luxembourg operation, whose tax payments are currently under investigation by the European Commission. (The Telegraph)
Our habit of feeding human foods, such as grain and soya, to farm animals will cost us $1.32tn (£1tn) a year by 2050 globally, according to environmental campaigners. (The Guardian)
Just over a year ago Accrol launched itself on to London's junior market as a "leading independent tissue converter" valued at £93m. Actually, Accrol makes bog-standard domestic wipes. Last week, Accrol's shares were suspended at 132p and it began talks with its banks over funding. It emerged that the company is in so many ways not the business it was billed as. (The Financial Times £)
An Iraq war veteran who used his life savings to start a drinks business has been threatened with legal action by one of America's biggest beverage companies. Daniel Smith founded Thirsty Beasts in Berkshire two years ago. The company — which makes low-sugar, caffeine-free health drinks — was about to launch its first product when a trademark application was blocked by Monster Beverage Corp. (The Times £)