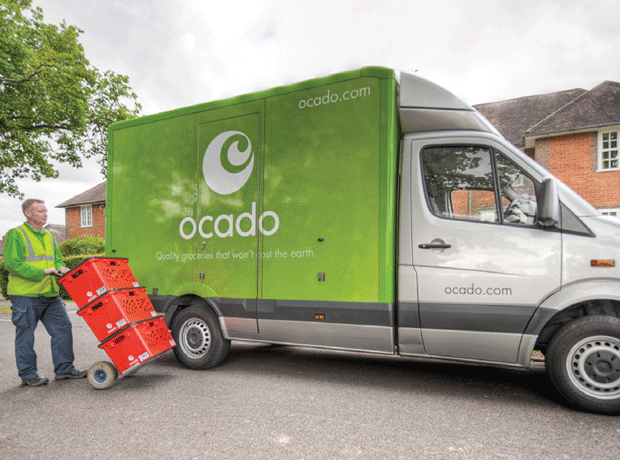 The papers coverage of Ocado's latest trading update unsurprisingly focusses on the lack of an update on international deals.
The Times (£) writes: "Ocado disappointed the City with its inability to strike a deal to licence its technology to an overseas retailer after setting a deadline that it would agree a partnership by the end of the year." While The Daily Mail notes: "The expected deal, which has been previously thought to interest Carrefour of France and Safeway of the US, is something which has been a priority since 2013." The Telegraph reports CFO Duncan Tatton-Brown gently shifting the goalposts, saying: "What we don't want is if it hasn't been signed by the end of 2016".
The Telegraph's Questor column is yet to be convinced of Ocado's investment case. "Questor is happy to stay away from the shares as profits remain hard to come by," it writes. "There is just way too much risk in this low-profit company for investors. The supermarket home delivery market is already intensely competitive, but will get a lot worse when Amazon launches its own service, Amazon Fresh." (The Telegraph)
Elsewhere, it's not the easiest first week in the job for Whitbread CEO Alison Brittain after the Costa Coffee and Premier Inn owner saw its shares fall 2.5% yesterday. Brittain said she is evaluating a raft of new ideas including a service that would allow customers to pre-order their coffee online (The Daily Mail). She added there was "work to do" after the company said its third quarter had been slower than expected (The Financial Times £). The Guardian said she intends to strengthen its brands, "build them and make them fresh and relevant".
Four of the world's largest tobacco groups have begun a high-profile legal challenge against the government on the legality of new packaging rules. The new rules, which come into force next May, will ban companies from using any logos or branding on packets of tobacco products. The four tobacco companies claim that the new rules are contrary to EU and UK law and will deprive them of their intellectual property and business goodwill without compensation. (The Financial Times £)
Food retailers are being urged to investigate the way they source tinned tomatoes and passata after an investigation found evidence of widespread mistreatment of farm workers in Italy. About 60% of processed tomatoes sold in the UK come from Italy where the Ethical Trading Initiative, a body that brings together companies, trade unions and voluntary organisations to improve conditions at retail suppliers, said it found "massive exploitation" of migrant workers who pick and pack tomatoes. (The Guardian)