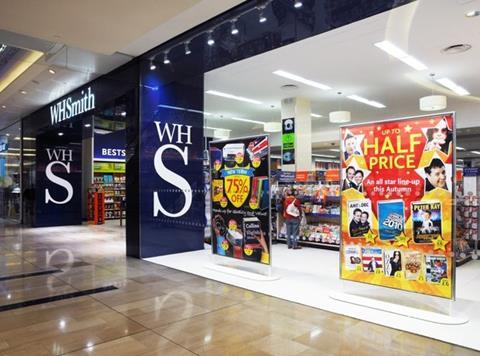 After a day of turmoil on the global stock markets, WH Smith offered a rare glimpse of cheer as it comfortably beat the market's Christmas sales expectations.
"Kidults have helped WH Smith reveal some very grown-up sales figures", writes The Telegraph, referencing the well reported theme (The Daily Mail, The Guardian) that sales of adult colouring books helped lift WH Smith's high street sales.
The Times (£) summarised: "WH Smith may be mocked for its threadbare carpets and "buy one get one free" offers but the retailer has had a "knockout" Christmas period". The Financial Times (£) quotes an analyst on WH Smith saying: "It is the first time in analytical living memory that we have talked about positive like-for-like on the high street for the company".
The chief executive of the Co-operative Group has been accused of breaking his own procurement policies and ignoring conflicts of interest at an employment tribunal. Richard Pennycook defended his hiring of a number of highly paid consultants as the Co-op Bank came close to collapse in 2013 and 2014. (The Financial Times £). The Times writes that Pennycook defended himself yesterday against allegations that he presided over a "feral" institution where malpractice was rife. Richard Pennycook admitted that recruiting consultants into top executive jobs represented a potential for conflict of interest. (The Times £)
Asda is considering cutting more than 1,000 store jobs under plans to close hundreds of staff canteens and shopfloor services such as photo processing units. Managers are understood to have met with union representatives on Wednesday to discuss 4,000 other job moves or changes in stores. (The Guardian)
The $107.9bn brewing giant that has resulted from AB InBev's takeover of SABMiller will depend for its success on aggressive cost-cutting in Latin America, every bit as much as it will on promised growth to market share in Africa and China. (The Financial Times £)
Nestlé has decided against taking a break in its long-running battle to register a trademark for its four-fingered KitKat chocolate bar in Britain after saying it would appeal a High Court decision yesterday that its KitKat bars were not distinctive enough to consumers to be trademarked (The Times £). In a written ruling, Mr Justice Arnold noted that Nestlé had not promoted the bar's shape as one of its selling points, adding that the product had been sold in an opaque wrapper that did not show its shape (The Telegraph). The Guardian suggests that the "door opens for rivals to launch copycat chocolate bars after ruling, the culmination of a long-running battle with Cadbury".
In wider retail there's plenty of coverage of Pets At Home's strong Christmas trading, which saw third quarter sales rise 7.1% and like for like sales up 2.2%. (The Financial Times £, The Times £, The Telegraph, The Daily Mail).
The day's biggest financial story is the global share price crash which wiped £50bn off UK shares. The papers raise the spectre of another 2008-style crash, with The Times (£) writing "£50bn shares slide raises spectre of new market crisis, The Telegraph "Fears of global liquidity crunch haunt Davos" and The Daily Mail "A toxic cocktail' dragging world markets further into the red".