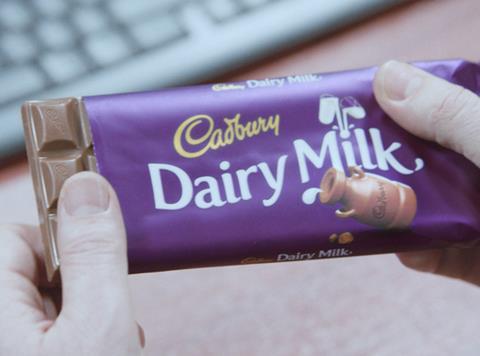 Cadbury owner Mondelez has told investors it plans to shift its focus towards healthier snacks and target more affluent consumers.
Speaking at the Barclays Global Consumer Staples conference in London yesterday, Mark Clouse, chief growth officer, said ""We intend to become the global leader in well-being snacks, with 50% of our portfolio in the well-being space by 2020, up from more than a third of total revenue today."
"Our goal is to simplify and enhance the ingredient and nutritional profile of our base business while also focusing on breakthrough innovation to address consumers' well-being needs. Over the next five years, we expect to focus 70% of our new product development efforts on well-being platforms."
He added that the company plans to broaden its portfolio to target a wider range of consumers, reflecting shifts in income distribution. It plans to target both affluent consumers and "aspirant" consumers to maximise its category reach.
The company is also looking to grow its existing e-commerce proposition. "We estimate that e-commerce could become one of the fastest-growing platforms within our company, increasing from less than $100 million in revenue today to as much as $1 billion by 2020," said Clouse.
CFO Brian Gladden added: "As the world's leading snacking company, we're proud to be one of few industry players with the assets, leadership and strategy to deliver strong top- and bottom-line growth over the long term. This is our point of difference."
Gladden outlined its efforts "reinvent its global supply chain" to deliver productivity of more than 3% of cost of goods sold.
He highlighted the company's efforts to reconfigure its manufacturing network. Since 2012, Mondelez has closed, sold or streamlined 78 production facilities, and completed or announced the construction of 14 greenfield or brownfield sites, with 40 new manufacturing lines expected to be on-stream by year-end 2015.
During today's presentation, the company also reaffirmed its 2015 growth outlook, targeting organic net revenue growth of at least 3%, including a 1 percentage point headwind from "strategic decisions to improve the revenue mix". Mondelez is targeting pro forma adjusted operating Income margin of approximately 14% in 2015.