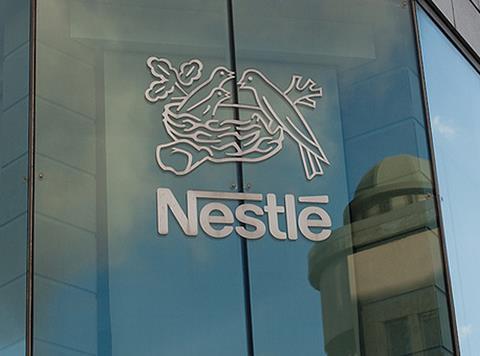 The globe's largest food group Nestlé has pledged to continue the radical restructuring of its business with the news it is exploring a sale of its £2.1bn skincare division.

The move, announced on Thursday morning, marks the latest attempt to reshape its portfolio to focus more intently on food, drink and nutritional health products and shed non-core assets.

Nestlé Skin Health employs more than 5,000 people across 40 countries with sales of CHF2.7bn (£2.1bn) across consumer, prescription and aesthetic products. The group said it was launching a strategic review of the division after concluding its "growth opportunities lie increasingly outside the group's strategic scope".

Third Point Capital's Dan Loeb has called for urgent change at the group to spin off businesses, simplify its structure and step up investor returns. Nestlé has responded by selling off its US confectionery arm and last month agreed the $1.55bn sale of its Gerber Life Insurance business, as well as snapping up Starbucks' international fmcg division for $7bn and buying a stake in US premium coffee chain Blue Bottle.

Broker Jefferies said: "We see this as a significant and positive development… Along with the recent disposal of Gerber Life, we see it as marking commendable intolerance of tying up capital outside the food, beverage and nutrition core."

Jefferies valued the division at around CHF4bn, while analysts at SocGen suggested it could fetch up to CHF6bn-7.5bn despite its low profitability.

Nestlé shares were up 0.8% to CHF80.74 by Thursday lunchtime, but have risen by 10.5% over the past six months.

Elsewhere, Cathedral City manufacturer Dairy Crest expects a rise in profits and sales for the first half of 2018, driven by its cheese and spreads, it said in a pre-close trading statement this week.

It rose 1.7% to 466.8p on Monday and remained at 464.6p by Thursday after announcing that Cathedral City and Clover had delivered strongly in first-half annual revenues and volume.