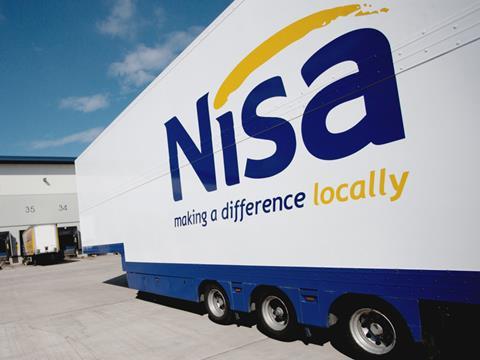 Buying group Nisa has recorded a £3m loss - the first in its history - for the year to April 2015, and admitted it was over-optimistic in its belief that it would claw back 25% of the Costcutter business after its biggest member left in July last year.
New CEO Nick Read said Nisa had only managed to attract 18% of the Costcutter business back to the group, equating to 270 stores. Overall turnover for the year fell from £1.6bn to £1.4bn.

"You need only look at the performance of the major multiples - all four have produced declining like-for-like sales as well as disappointing year-end results, while closer to home, Costcutter have slumped to a £34m loss following their tie-up with Palmer & Harvey. Nisa invested in logistics, its own brand range and recruitment, to replace the business we lost. Although this approach saw some success, with over 500 stores joining us, the new business has yet to deliver the same profit levels," said Read.

The problems were "compounded by a lack of adequate planning for the end of the Costcutter contract," Read added, "combined with over-optimistic forecasting and a reluctance to right-size the operation - both in terms of logistics and head office overheads."

Nisa was now taking steps to make its operation more efficient, to deliver a better service to members. It is also planning measures to quickly move the business back into profit, with a series of strategic initiatives set to roll out. Read has set a target of £7.2m operating profits for the current financial year.

"I have taken some quick decisions to reshape our management team and put in place the structure we need," he added.

The measures Nisa is working on include looking at efficiencies in the supply chain, improvements to the Heritage own label range and a new communication programme highlighting what Nisa claims is its price advantage over rivals such as Booker and Bestway.

"I'm leading the change that will see Nisa become easier to do business with and speaking to members to see how we can improve loyalty. It is important our members see us as their business partner and understand how and why they should do more with us," added Read, who said there had been improved trading in the first two months of this year.

"We have already reduced overhead spend in the centre by 10% and are delivering a programme to optimise our distribution network and improve efficiency," he explained.

Read added: "With our new interim finance director, Robin Brown, we are tackling our finance and banking arrangements and through Stewart Smith, our new trading director, we are driving forward our change programme within the trading function. Nisa's performance for the first two months of the new financial year has been solid, if not spectacular"
What next for Myners reforms?
Nisa was to hold a vote in July among its members on the sweeping governance reforms recommended by Lord Myners earlier this year. Myners has called for voting reforms to create a one member, one vote system and has recommended that the operating board be made up of a majority of non-members for the first time.
The vote has now been pushed back to later in the year and the group will be hosting a series of member meetings in the next few weeks to help it decide how to proceed in terms of these reforms.
The reforms are backed by the current managment and a source close to the group suggested the vote was being delayed as they stood little chance of getting them approved in the wake of reporting the loss.