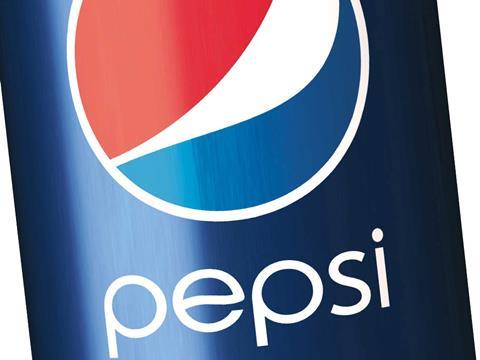 PepsiCo (PEP) has reported organic revenues growth of 2.3% for both its fourth quarter and full-year 2017, but earnings were hit by a one-off $2.5bn charge relating to new US tax rules.
Net revenues were level for the quarter, with full year net sales up 1.2%.
Food and beverages both accounted for organic volume growth of 2% for the fourth quarter, with the Europe Sub-Saharan Africa division of the Pepsico operations the largest growth spurt accounting for a 7% increase in demand for food.
They were closely followed by the Asia, Middle East and North Africa division, who experienced a 5% increase in food growth.
Over the year, its Europe and sub-Saharan Africa division was positively impacted by productivity gains and the sale of its minority stake in Britvic, but this partially offset by operating cost inflation, higher advertising and marketing expenses and higher raw material costs.
Fourth quarter annual operating profit increased 9%, alongside a boost for currency operating profit which also increased by 6%.
Overall operating profit increased 7% and core constant currency operating profit was up 5%.
However, the group slipped to a fourth quarter earnings per share loss of $0.50 per share due to one-off tax charges relating to tax changes passed by Donald Trump's administration.
The figures include a $2.5bn provisional net tax expense, which totals $1.73 per share, after passed the US Tax Cuts and Jobs (TCJ) Act on December 22 last year.
PepsiCo faces a one-time transition tax of approximately $4bn on undistributed international earnings, but this is partially offset by a provisional benefit of $1.5bn relatively to the US cut in the level of corporation tax.
Core earning per share from the fourth quarter was $1.31, while the core EPS accumulated over the full year climbed 8% to $5.32.
"We are pleased with our performance for the fourth quarter and full year 2017. We met or exceeded most of the financial goals we set out at the beginning of the year. We delivered these results in the midst of a dynamic retail environment and rapidly shifting consumer landscape," said Chairman and CEO Indra Nooyi.
Nooyi also anticipates a boost from the TCJ Act, as she claimed that the benefits will enable the company to develop their front line skills with their associates, such as the addition of new digital and ecommerce technology to make the company more competitive.
She added: "As a reflection of our confidence in the growth prospects for our business, we expect to deliver 9% growth in core constant currency earnings per share in 2018 and we announced today a 15 percent increase in our annualized dividend per share beginning with the June 2018 payment, representing our 46th consecutive annual increase."