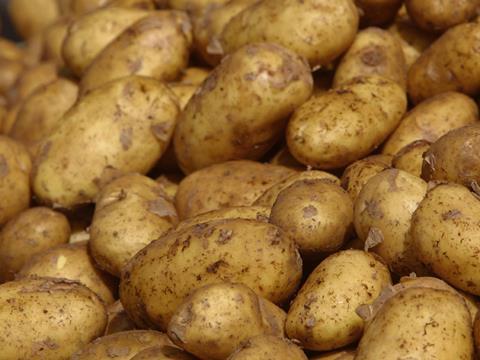 Potato processor Preva Produce was pushed into administration last year following the discovery of fraud and accounting irregularities, leaving hundreds of trade creditors and suppliers more than £4m out of pocket, according to documents filed at Companies House.
The business, which supplied the likes of Walkers and Kettle, appointed Matt Howard and Stuart Morton of insolvency firm Price Bailey on 20 December as a result of cashflow pressures, as reported by The Grocer at the time.
But creditors' documents filed at Companies House by Price Bailey revealed that on top of the difficult trading conditions, Preva Produce Ltd was pushed over the edge by fraud.
The incident highlighted an approximate £1m shortfall in debtors reported on the company's balance sheet as at 30 June 2016.
It also became clear upon this discovery that reported stock values were higher than actual amounts, Howard said in the report.
Working with the business, Price Bailey confirmed this fraud and the existence of incorrect accounting procedures and practices concerning two previous employees.
The administrator's document also showed that HSBC is likely to recover the more than £1m it was owed as secured creditor for an invoice finance facility, but the amount available for unsecured creditors is currently unknown.
More than 25% of the £4.7m owed to the 225 trade creditors are farmers and growers based in East Anglia and across the UK.
The sale of Preva Produce assets should allow the businesses to receive some money back, the documents said.
Price Bailey have already agreed the sale of the 29,000 sq ft packing facility in Norfolk to an unnamed buyer. It understood the buyer will continue to use the facility for potato packing, hopefuly, creating jobs at the site.
"A final tender sale of the company's remaining agricultural plant and machinery assets will now be held," Howard added.
A viewing day at the company's Foulsham, Little Snoring and Melton Constable sites have been arranged on 31 March.
Preva Produce was established in 2001 as an integrated potato business, producing chipping and crisping potatoes for blue-chip customers such as Walkers, Kettle, Asda and Morrisons. It also supplied salad potatoes under the Jazzy brand to Co-op.
Operations at the packing facility were suspended in November as Price Bailey sought a rescue deal for the business, which proved fruitless.
A total of 28 redundancies have been made so far, with three staff remaining to fulfil ongoing contracts and assist in the winding down process.