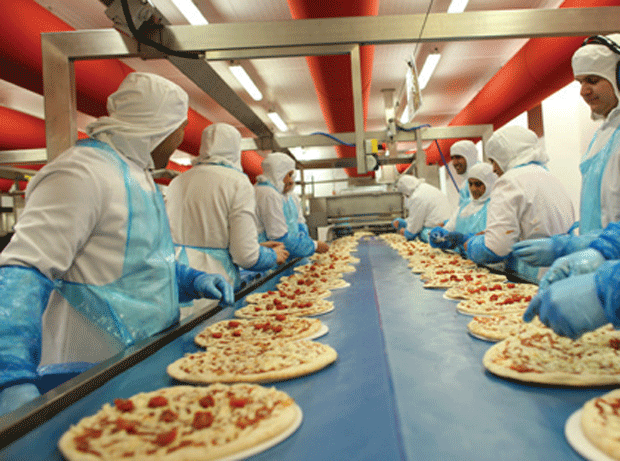 Boparan Holdings, parent company of 2 Sisters Food Group, has reported a third quarter loss of £28.6m after the cost of exiting loss-making businesses took its toll.
The loss was driven by a £34.1m exceptional cost taken during the quarter related to the closure of its 2 Sisters' Corby and Avana sites. The company recorded an £8.2m loss during the corresponding period last year.
Boparan's operating profit before exceptional items (primarily the restructuring costs) rose 26% to £19.4m for the third quarter.
The company also recorded a 6.1% rise in sales to £811.4m, which translated to a like-for-like increase of 2.4%.
Bopran said the performance of its previously problematic chilled division had "stabilised" since its exit from its loss-making salads and cakes businesses. Profitability and sales for the chilled division showed an improving trend compared to the second quarter, the company said, despite a further 0.5% fall in third-quarter like-for-like sales.
Ranjit Singh, CEO of 2 Sisters Food Group, commented: "We are seeing the benefits of actions taken to improve profitability across our three divisions and are working with our customers to build a platform for future growth.
"We are investing in capacity in our existing sites to drive efficiency and investing in innovation to provide great food at great value. This will drive long-term growth with our customers and help build a bigger and better business."
Third-quarter sales in its protein division increased by 18% to £536.2m. Like-for-like sales rose 4.8% to £489.7m, aided by retailer promotions driving market growth and business gains.
Like-for-like sales for its branded products fell 4.6% as the company attempted to address its sales mix by exiting unprofitable business areas. The company said it grew pizza sales during the quarter and it continued to "explore new channels", such as exports and national distribution of Holland's pies.