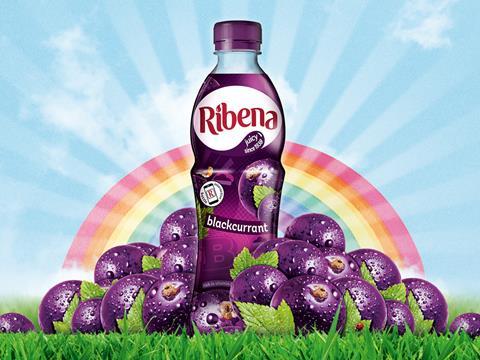 Top story
Global soft drink giant Suntory reduced its earnings forecasts on the back of surging supply chain costs in Europe, as Ribena sales dipped in the UK.
Year on year sales for the Orangina manufacturer in the nine months to September 2018, jumped 4.5% to ¥972.1 billion. Pre-tax profits for the period rose 3.6% year-on-year to 93bn.
Despite sales increases driven by hot summer weather in Western Europe, significant disruption in Japan and Europe resulted in a scaled back outlook.
Following the extreme hot weather in Japan, "unexpected costs incurred as a result of natural disasters" resulted in a "deteriorated product mix" and significantly increased supply chain costs.
Supply chain costs also surged in France, on the back of "turmoil" in the company's logistic network.
Decreased sales due to a weaker market in Spain, also contributed to the drinks manufacturer reducing earning expectations for the year from ¥123bn to ¥116bn.
Across Europe, despite the benefits of hot summer weather, sales rose 4.3% year-on-year to ¥193.6 billion, while segment profit fell 12.6% to ¥25.2 billion.
In the UK, despite concerns regarding reformulation following the introduction of the sugar levy in April, falling sales in Lucozade performed a u-turn as they returned to flat like-for-like growth.
This improvement was driven by expanded promotions, which thus resulted in an increase in costs which cut into group profits.
Despite favourable weather conditions, sales volumes for Ribena decreased compared to 2017.
Elsewhere in Europe, Suntory saw significant sales growth for Orangina and May Tea in France, despite cost increases driven by logistics problems.
In Spain, the impact of poor weather early in the year continued to hold back growth of Schweppes, while intensifying competition also resulted in increased promotional costs.
"Looking ahead, in Japan, in addition to the unexpected costs incurred as a result of natural disasters and extreme hot weather, the Group is also experiencing a deteriorated product mix and higher-than anticipated supply chain costs," the company said in its trading statement.
"Outside of Japan, we see rising supply chain costs due to turmoil in the logistics network in France and decreased revenues as a result of the impact of a weak market in Spain.
"As a result, the Group forecasted that the consolidated operating income for the year ending December 31, 2018 will be less than the initial forecast."
Morning update
After announcing plans to enter administration last week, high street meat retailer Crawshaw (CRAW) has revealed that 354 jobs have been cut as it closes 35 of its stores.
The Rotherham based butcher said it would continue to employ 291 staff across 19 stores which are still trading.
AIM-listed Crawshaw Group confirmed that it has now also hired two Ernst & Young executives as joint administrators, as it does not have sufficient cash to continue.
The retailer, which had seen its share value fall 80% already in 2018, had its shares suspended on Wednesday.
The administrators, Robert Hunter Kelly and Charles Graham John King, have offered Crawshaw's business and assets for sale and have entered into discussions with interested parties with a view to agreeing a sale over the coming weeks, the company said.
This morning the FTSE 100 has had a cautious start, rising 0.1% to 7,094pts, recovering slightly after a wobble in the Asian markets on Friday.
Early risers this morning include Purecircle (PURE), up 5.2% to 345p, Wincanton (WIN), up 4.1% to 219.6p, and Stock Spirit Group (STCK), up 1.8% to 200p.
The early fallers include Just Eat (JE.), down 1.9% to 650.2p, PayPoint (PAY), down 1.7% to 817p, and Ocado Group (OCDO), down 1.6% to 839.2p.
This week in the City
It is set to be a busy week, with a number of major grocers releasing trading updates for the third quarter.
The first to update the market will be Morrisons (MRW), which will be posting its most recent figures on Tuesday, as it looks to remain steady despite the rampant growth of the discounters.
On Wednesday, Marks & Spencer (MKS) will announce its interim results. After a series of poor results from its rivals, many will be closely watching its announcement to see whether the gloom affecting UK high streets is starting to ease.
Thursday, will see Mike Coupe revealing whether or not Sainsbury's (SBRY) are 'in the money'. Sainsbury's have seen the slowest growth of the big four over the summer according to most grocery share forecasts, but will be hoping for acceleration as we head towards 2019.
On Tuesday, Associated British Foods (ABF) will reveal whether Primark has continued to stabilise the supplier amid sugar price fluctuations.
Tobacco giant Imperial Brands (IMB) will also be revealing its third quarter figures on Tuesday.
The following day, Dairy Crest will reveal its third quarter results. So far this year strong sales of Cathedral City have helped to drive profit growth despite butter price increases.
Pub company JD Wetherspoons (JDW) will also provide an interim results update on Wednesday, alongside Dutch-Belgian supermarket giant Ahold-Delhaize.
On Thursday, Tate & Lyle (TATE) and Wincanton (WIN) will also both be revealing their third quarter figures. In the US, New Covent Garden Soup owner Hain Celestial will provide a first quarter update.