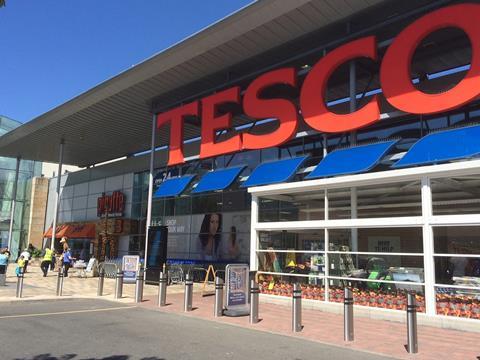 Tesco has launched a new crowdfunding initiative to raise money for small suppliers.

The new platform, called Tesco BackIt, began this week with four companies on board. More are set to go live next week, The Grocer understands, with Tesco saying it wants to help discover business talent from across the UK.

Site users have been given 48 days to raise money to help the companies expand, with those in the running so far asking for amounts from £2,000 to £10,000.

In return, as well as helping entrepreneurial ideas, backers receive rewards of products from the companies involved.

One of the companies, Tg Green Tea, a British-backed start-up, is bidding for £10,000, with investors able to get a month's supply of its green tea if they pledge more than £100.
"BackIt gives small food and drink businesses the chance to tell their story, show off their products and campaign for funding to help them grow"

Tesco
Tesco is giving each of the companies 48 days to hit their target and they will only receive the money promised if they reach the total, with backers able to promise from £5 to £250.

Tesco said it would help the small businesses involved with advice and mentoring. The site, backit.tesco.com, also provides links to videos about the companies involved.

Rebecca Jeavons-Fellows, whose Nanaimo Bar products are due to go live on the site next week, aiming to raise £10,000 funding, said: "This is a great initiative for Tesco to help small retailers. Obviously it's good PR for them but it's also a good way for companies to get important funding and get noticed. It's a great way to encourage innovation."

She added: "Tesco has given no guarantee that we will get listings if we get funding but it has indicated that this is very much a possibility."

Tesco has also said it will not take any commission from the platform, unlike other platforms, which take up to 3.5%.

A spokesman for Tesco said: "At Tesco, we want to help customers discover great new products from the best small food and drink businesses in the UK.

"Tesco BackIt gives small food and drink businesses the chance to tell their story, show off their products and campaign for funding to help them grow."