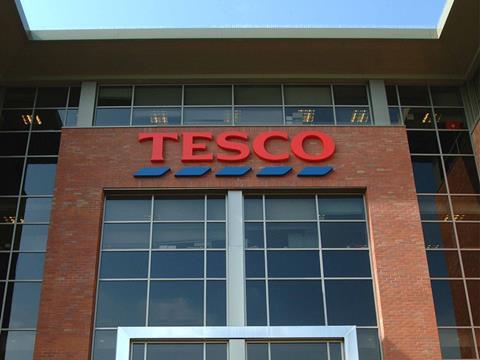 Top story
Tesco (TSCO) has announced this morning it has settled the class action law suit brought in New York by US investors in relation to its 2014 profits overstatement.
The case, which related to its American Depositary Receipts representing approximately 2% of its total issued shares, has been settled for $12m with no admission of liability.
The class action was against the company and certain of its former directors and alleged breaches of certain US federal securities laws in connection with the overstatement of commercial income which was announced in September 2014
The agreement, which is still subject to confirmation by a federal court in New York, is one of two US legal actions against Tesco – the other brought in Ohio by remaining holders of ADRs equivalent to less than 0.2% of total issues share capital.
Tesco shares were up another 1.1% to 171.1p in early trading this morning following yesterday's rise (see below).
Morning update
McColl's Retail Group (MCLS) has announced that James Lancaster is intending to step down from his position as Chief Executive. Lancaster will remain in the role until a replacement is identified and after that will become non-executive chairman until April 2017 "given his extensive experience in the sector and following consultation with key shareholders". Sharon Brown, currently interim chairman, will remain in this position until Lancaster takes up his new role.
Lancaster said: "I have enjoyed my time as chief executive of McColl's and I am very proud of our many achievements. We have transformed the group into a true convenience business with a strong market position, having grown our convenience store base from nothing to 887 stores. I have led the business through two MBOs, numerous acquisitions and in 2014 a successful IPO, since when we have accelerated our convenience development strategy and made tremendous progress on introducing food to go. With our goal of 1000 convenience stores now well in sight, I believe the time is right for me to step down as chief executive."
Travel food specialist SSP Group (SSPG) has announced its financial results for the year ended 30 September, which saw "good progress on last year". Operating profit was up 17.6% in constant currency and 10.1% at actual exchange rates to £97.4m on like for like sales up 3.7% driven by air passenger growth and retailing initiatives. Revenues grew 4.3% at constant currency and 0.3% at actual exchange rate to £1.
Kate Swann, CEO of SSP Group, said: "SSP has delivered strong results in 2015, with operating profit up over 17% and good like-for-like sales growth across all regions. We continue to focus on delivering our strategic objectives, driving sales growth in our existing portfolio and winning new contracts which are extending our international operations, whilst remaining committed to operating an efficient business.
"The new financial year has started in line with our expectations and whilst a degree of uncertainty always exists around passenger numbers in the short term, we continue to be well placed to benefit from the structural growth opportunities in our markets."
SSP's shares edged up 0.2% to 297p in early trading - the shares are up by around 35% since their July 2014 float.
The FTSE 100 is continuing where it left off yesterday - rising another 0.3% to 6,359.2pts in early trading.
In addition to Tesco's share price boost this morning, Sainsbury's is up 1.5% to 256.2p and Morrisons up 1.2% to 154.6p. Conviviality has opened down 2.6% to 213.2p after yesterday's gains.
Yesterday in the City
The City reacted well to George Osborne's Autumn Statement yesterday, with housebuilders leading a market rally to drive the FTSE 100 up 1% to 6,340.1pts.
It was also a better for Tesco yesterday ahead of this morning's announcement it had settled its US legal case, with Tesco rising 2.5% to 168.5p after recent losses. Sainsbury's was up a more modest 0.9% to 252.4p, while Morrisons edged up 0.7% to 152.7p.
Other strong FTSE 100 risers included catering group Compass Group, which was up 3.4% to 1,117p, Reckitt Benckiser (RB), up 2.1% to 6,385p, and Diageo (DGE), up 1.7% to 1,925.5p.
Britvic (BVIC) saw its shares drop 0.4% to 707p after announcing a 10% rise in full-year pre-tax profits to £147m on revenues that slipped by 0.6% to £1.3bn.
Finsbury Food Group's (FIF) shares rose 3.3% to 108.5p after it updated the market on trading for the first four months of its financial year which has seen revenues rise by 78.1% to £102m.
Elsewhere, Ocado (OCDO) was up 4.6% to 359.1p and Conviviality (CVR) jumped 5.5% to 219p.