Reports suggest the brothers are exploring a £10bn-plus sale. EG Group has long been seen as an IPO contender, but a sale jars with the synergies attained via the Issa brothers' purchase of Asda this year
The Issa brothers are not known for resting on their laurels. So reports that the pair are exploring a £10bn-plus sale of their forecourt empire, while the dust is still settling on their £6.8bn swoop alongside TDR Capital for Asda, seemed true to character.
Bloomberg was first to report the Issas had employed bankers to explore a possible sale of their sprawling EG Group in a deal that would value the business at around $15bn.
So what could the brothers be planning and why?
EG Group has long been seen as an IPO contender. Its appointment of listed retailer veteran Stuart Rose as non-executive chairman earlier this year was perceived as another step towards that eventuality.
EG is also understood to have long-standing relationships with the banks – Rothschild, Goldman Sachs, Morgan Stanley and Barclays – who are said to be advising on options.
However, a possible sale of the entire EG Group raises eyebrows. Mainly because the potential synergies between the forecourt empire and Asda were a key rationale behind the purchase of the supermarket, and integration of the operations is well underway. While Asda and EG Group remain separate businesses under the common ownership of the Issas and private equity investor TDR, the ties between the businesses are strengthening.
Asda's own forecourt business of 320 sites was agreed to be sold to EG Group for £750m in a finance package underpinning the deal (though the deal is yet to complete), while this month Asda confirmed plans to open hundreds of convenience stores on EG Group forecourts.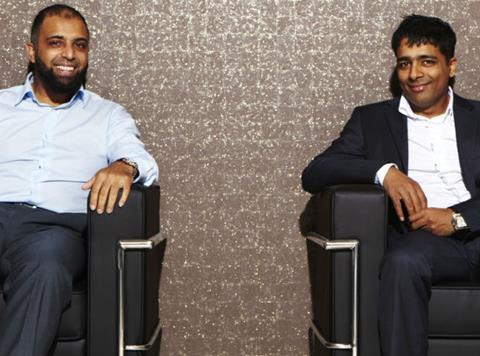 Additionally, the brothers' acquisition of fast dining chain Leon – as well as its interest in Caffè Nero – was thought to be predicated on the cross-selling opportunities to expand its foodservice options across the EG estate.
City sources suggest a complete exit from UK forecourts is therefore unlikely to be part of the brothers' masterplan.
"The Asda on the Move plans and the purchase of Leon do form part of the integrated thinking. That could all add up to an ex-UK sale," says one.
A market source adds: "They've doubled down in the UK with the acquisition of Asda, so selling off their UK forecourts would seem strategically odd."
Altogether, it seems more likely they will be sacrificing the sprawling international business to shore up EG's balance sheet, having taken on a chunky £6.6bn of debt to rapidly grow the overall group.
Increased reach
The group's global reach has grown rapidly since 2017 via acquisition, including a $2.2bn deal to buy almost 800 Kroger sites in the US and 540 sites from Australian retailer Woolworths, both in 2018.
EG Group has about 6,000 sites worldwide, with more than 1,700 outlets in the US after rapid M&A-driven growth, as well as a strong presence in Australia, Germany, France, Italy and the Netherlands through acquisitions.
The forecourt portfolio is speculated to be attracting interest from fellow global operations looking to scale up their operations away from their home markets. Bloomberg cited Seven & I Holdings, the Japanese company that controls 7-Eleven and recently bought Marathon Petroleum Corp's Speedway gas stations for $21bn, as a possible contender.
The Sunday Times suggested Canadian giant Couche-Tard, owner of Circle K convenience stores in the US, had already held exploratory talks with EG Group two years ago and that relations "remain positive".
It is certainly clear that Couche-Tard, which currently boasts 14,000 forecourts of its own, has appetite to expand overseas, after pursuing a €16.2bn deal for Carrefour earlier this year.
As for EG Group's performance, its trading is improving after covid impacted revenues last year. Annual sales in 2020 fell 7.6% to $20.7bn, with like-for-like revenues down 23.2%, but group EBITDA jumped by 48% to $1.3bn as sales shifted away from petrol to higher-margin food and groceries.
Performance improved in the first half of 2021, with revenues in the second quarter growing 57.5% on a like-for-like basis to $6.5bn and group EBITDA up 23.4% to $379m.
The Issas said in August that the group's latest performance was "further validation of our successful global strategy". It remains to be seen whether that strategy includes holding on to what they've built.