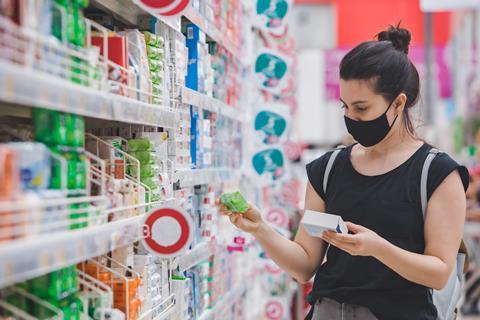 Revenues of the biggest 150 food and soft drink suppliers topped £70bn last year as they enjoyed the "peak of a cycle" before the disruption of the coronavirus and the UK's forthcoming exit from the EU.
The OC&C Top 150 report of the UK's biggest food and drink producers found total aggregate revenues rose by 1.9% in 2019 to a collective £70.3bn.
This was down on the 4.3% growth rate posted in 2018, and remained significantly below the long-term industry average of 4.9%.
However, underlying inflation fell significantly last year to just 0.9%, meaning the gap between food and drink industry growth and overall inflation rose to 1 percentage point, up from 0.7% percentage points in 2018.
The benign environment for commodities and input inflation meant profit margins rose to 6.1% last year from 6% in previous years – albeit still below the long-term average of 6.4%.
"While 2019 wasn't spectacular for food and drink companies in the UK, it was relatively stable – something which has been elusive to the top 150 for quite some time," said OC&C UK managing partner Will Hayllar.
"There was a real sense that companies were starting to get on with things in spite of continued pressure from labour costs and uncertainty around Brexit. I think many in the industry will look back to 2019 as the peak of a cycle ahead of the disruption to come."
Associated British Foods was the largest supplier by revenue, with UK food and drink turnover up 2.9% to £3.5bn.
The most significant new entry to the 150 was Eight Fifty Food Group, created by the merger of CapVest-owned Karro Food and Young's Seafood, which entered the index in 18th place with £1.1bn of sales.
Despite the uncertainty and rapid shifts in market dynamics created by the coronavirus and Brexit, OC&C associate partner Nilpesh Patel argued the current environment offers industry players significant growth opportunities.
"While it's true that the next year holds significant challenges for food and drink suppliers – we know that disruption provides a catalyst for change, creating larger than ever gaps between winners and losers," he said.
"The value agenda will be important in this recession, but the nature of this recession means there is significant opportunity for companies focussing on aspirational but accessible products, particularly when positioned behind trends such as healthy eating or affordable indulgence."