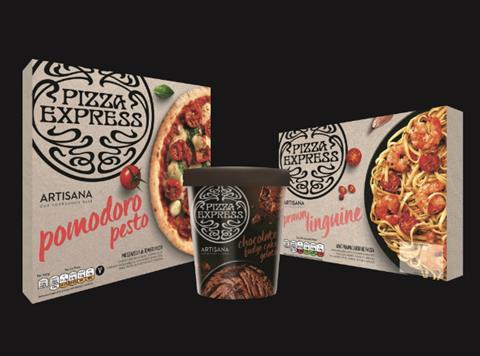 Pizza Express' annual group sales were up by 9.8% to £509.7m last year, but its UK and Ireland like-for-like sales fell 0.9% amid a "softening casual dining market".
The headline sales increase was driven by 16 new store openings in the UK and Ireland estate as well as 21 new site openings internationally, including four franchises.
Group EBITDA edged up 1.1% to £102.6m.
CEO Richard Hodgson commented: "2016 was a good year for Pizza Express, with our international business delivering particularly strong results, and our UK & Ireland business giving a resilient performance despite a challenging market environment.
"It has also never been more important to innovate in line with evolving consumer tastes, which is why we have focussed on updating our menu seasonally, keeping it exciting and relevant.
"Throughout 2016, we continued to seek ways to broaden our channels and increase our customer base. We entered a partnership with Deliveroo so that we could participate more fully in the UK's rapidly growing home delivery market – an exciting opportunity for us. Furthermore, we expanded our retail range, which continues to be popular with consumers."
Pizza express said it had returned to growth in the first quarter of the current financial year despite "challenging" market conditions.
It also said it has taken action to mitigate sector-wide cost pressures mounting in the UK after the slump in the value of the pound.
Hodgson added: ""Looking ahead, we anticipate the UK market to remain challenging throughout 2017 and expect the unprecedented cost inflation impacting our sector to continue.
"Despite this, we believe in our business strategy and the strength of our offer. We will continue to drive innovation and efficiency in the UK, while also focussing on growing our international estate. We are confident that PizzaExpress will deliver further progress in the year ahead."
Pizza Express now has over 500 restaurants globally and sells over 34 million pizzas in UK supermarkets every year.