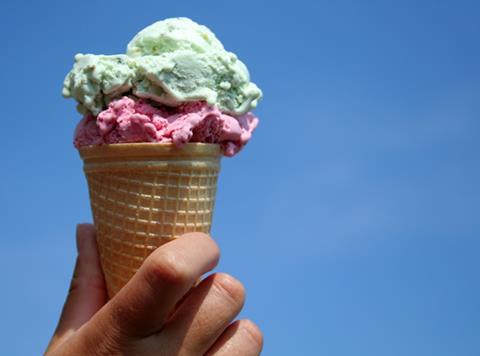 Unilever (ULVR) showed having a diverse and global business still offers little defence against the perils of the coronavirus, as its 2020 sales growth was wiped out by the outbreak.
The consumer giant's sales growth for the first three months of the year fell back to zero, with a slight 0.2% rise in volumes mitigated by a 0.2% drop in pricing.

In particular, its emerging markets business suffered a dramatic slowdown, while its food and beverage sales were hit by a notable drop in ice cream sales as casual dining outlets shuttered.
North America and Europe benefited from household stocking during the early weeks of the outbreak, which helped its home care underlying sales grow 2.4% as its Cif surface cleaners and Domestos bleach were boosted.
However, food and drink underlying sales fell 1.7%, with volumes down 1.8%, largely due to a significant decline in seasonal ice cream sales as distributors held back on buying stock due to the uncertain holiday and tourism season.

As a result of the sharp reversal in sales growth, Unilever scrapped its full-year profit guidance.

Jefferies' Martin Deboo commented: "The conversation this morning will be around why Unilever has apparently been hit so badly, and early, by the negative impacts of Covid-19 without seeing much of the positives." But Sophie Lund-Yates at Hargreaves Lansdown argued: "Conditions won't be straightforward from here, but as a giant in the industry Unilever is in a more defensive position than many businesses."

Unilever shares fell almost 6% to edge below 4,000p in early trading, but had recovered by lunchtime to trade down 1.7% to 4,171p and the shares are down just 2.5% so far in 2020.

Fever-Tree (FEVR), meanwhile, shrugged off worries about pub and restaurant closures to report a double-digit annual sales growth in 2019, driven by strong growth in the US.
However, it wasn't the 10% revenues surge that led to its shares jumping 13% to 1,542p this week, but rather its decision to pay out a final dividend coupled with it being debt-free and having cash reserves of £128m, which will help it navigate the coronavirus crisis.

In addition, despite having lost all on-trade revenues as pubs and restaurants were shut to prevent the spreading of the virus, off-trade sales held up well as consumers continue to turn to drink during the lockdown.
"The extreme nature of the current crisis is drawing a clear dividing line between the haves and have-nots and Fever-Tree's doubled year-end cash pile of more than £100m puts it firmly in the 'haves' category," AJ Bell investment director Russ Mould said.
"It also benefits from an outsourced model – with the manufacture and distribution of its product handled by others who are still able to operate without significant disruption."