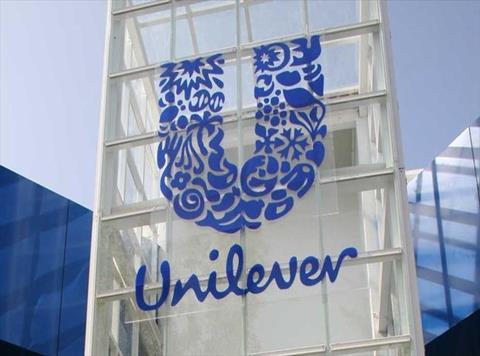 Unilever investors breathed a sigh of relief on Wednesday evening, when the consumer giant refused to up its £50bn bid for GlaxoSmithKline's consumer arm and drew a line under the controversial takeover attempt. However, the rollercoaster week has left Alan Jope and his leadership team in the firing line.
Unilever had hinted on Monday it would continue to pursue a deal, with widespread speculation it could up its £50bn bid. It scuppered that speculation on Wednesday, announcing it would not increase its offer.
Its shares, which had plunged 7% on Monday, corrected by 4.5% and were up another 0.6% on Thursday as investor concerns over the debt impact of a raised bid were soothed.
However, Bernstein analyst Bruno Monteyne suggested the climbdown leaves Unilever's board in a precarious position. "Given the share price reaction to the initial plan and the investor outpour of disapproval, the main question now is how much damage has been done to the credibility of the board and management," he said.
Jefferies analyst Martin Deboo suggested there was a "remote" possibility that GSK could accept Unilever's current £50bn offer, which seems to still be on the table. A deal at the lower price might be acceptable, he said: "If Unilever could offset the cost by disposal of some or all of their foods businesses, we would be open-minded on the deal, in the remote scenario it still flies."
However, he agreed the events had ratcheted up pressure on management: "We view them as a team sincere in their motives, who were bequeathed a tough legacy that the market sometimes fails to appreciate. But neither do we dissent from the critique that action on the portfolio has been too slow."
Unilever received some support from Barclays' Warren Ackerman, who branded Wednesday's statement "a smart move" that shows Unilever may be very keen on the asset, but "it is disciplined and will not do the deal at any price".
Unilever shares remain 6.8% down since close on Friday, while GSK is down 0.6% over the same period, having lost 4% since Unilever's refusal to up its bid.