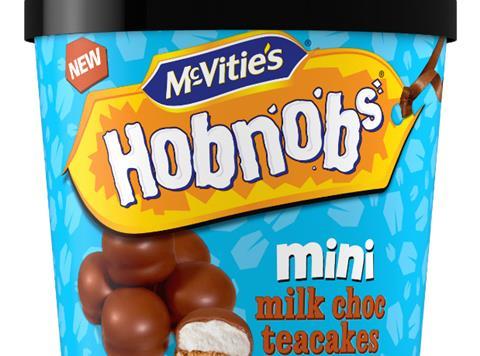 The flooding in Cumbria that closed United Biscuits' Carlisle factory for four months after 2015's Storm Desmond hit the Pladis-owned firm's annual sales and profits, newly filed accounts have revealed.
Overall turnover of United Biscuits (UK) dropped 3.9% back to £868.2m as the flooding and the deflationary grocery market hit domestic sales.
Domestic sales fell by 5.4% in the year to 31 December 2016 to £727.6m, though this was partially mitigated by a 4.9% growth in exports to non-UK territories to £140.6m.

"The factory flood in Carlisle caused by Storm Desmond had a huge impact on the production of everyday biscuits," Pladis told The Grocer. "The factory was closed for four months which led to severe biscuit shortages, with household favourites including McVitie's Ginger Nuts, Carr's Water Biscuits and Crawford's Custard Creams and Bourbons all affected."
The disruption led to a 12.4% drop in operating profits to £107.3m, while pre-tax profits dropped from £105.4m to £92m.

Adjusted EBITDA slipped slightly from £160.1m to £1509m, though EBITDA margins grew by 0.6 percentage points driven by cost savings and insurance payments related to the flooding.

The accounts show it received an insurance payout of £19.8m during the year for the factory clean-up and repair on top of the £3.6m booked in the 2015 accounts.
United Biscuits was bought by Turkish food group Yildiz for £2bn in December 2014 and was incorporated alongside Godiva Chocolatier, Ulker and DeMet's Candy into newly created global snacks group Pladis in June 2016.
UB's UK sales accounted for 25.8% of the overall biscuit market in the country last year.
"Pladis is the UK's Number one supplier of biscuits, with the highest market share in the category," the company added. "Through our innovation in the biscuit category we demonstrate to our customers that we know the biscuit consumer better than anybody else."
Pladis bosses have voiced their ambition to float the business on the London Stock Exchange by 2020.