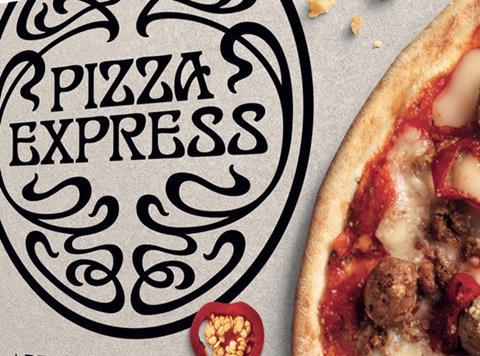 Pizza Express has seen turnover for the year rise by 6.3% as a result of international growth but blamed industry-wide cost pressures in the UK for tumbling earnings before tax (EBITDA).
Group turnover at the restaurant company grew to £534.2m, with like-for-like sales up 1.4%, despite worrying trends in the casual dining sector.
But as a result of cost and wage increases, earnings before interests, tax, depreciation and amortization tumbled by 8.9% on last year's figures, to £94.6m for the year ending January 1 2017.
The rise in the living wage, to £7.83 for people over 25, has been described as a factor for the decrease in post-tax earnings.
The company's chairman and CEO blamed cost pressures in the UK, including increased ingredient prices and wages, for the decrease.
"PizzaExpress has continued to progress in 2017, with group turnover and like-for-like sales growing on the prior year," said Jinlong Wang, chairman and CEO of PizzaExpress.
"We are delighted that this year saw UK & Ireland like-for-like sales return to growth, while our International business delivered an exceptional performance with like-for-like sales increasing by 8.2%. As expected, the growth in International has been offset by the widely publicised sector cost headwinds in the UK including higher food prices and wage increases as well as the rise in business rates and commercial rents; as a result, Group EBITDA decreased by 8.9%."
The casual dining sector appears to be witnessing a current downward trend, with competitors including Jamie's Italians, Prezzo, Strada and Byron all witnessing profit warnings or site closures.
Despite soaring ingredient costs, falling consumer confidence and the strain of the new living wage, he says the sector is well placed to improve in the long term.
"Despite considerable recent negative sentiment surrounding the restaurant industry in the UK, it is my belief that the growth fundamentals of the sector remain sound. With consumers increasingly seeking to spend their money on experiences and an ever-growing popular interest in food, the casual dining market is well placed to continue to benefit from these trends in the long term, although we remain cautious about prospects in the nearer term."
The company has opened 13 new restaurants in the UK and ireland, where it has remained "resilient". In the international market, it has grown like-for-like sales by 8.2% and made 27 new openings.
"In the UK & Ireland, we continued to grow our estate and opened 13 new restaurants in the year, including the first PizzaExpress site operated by our new franchise partner, Welcome Break, at the Oxford Services," said Wang.
"Our International business continued to expand in the year, with a record number of 27 openings in our equity markets and a further seven restaurants opened by our franchise partners."