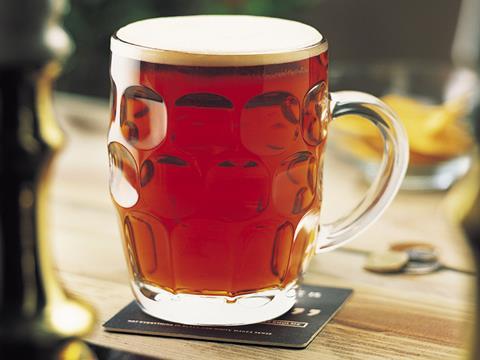 Wickwar Brewing Company has raised £550,000 after turning to an investor club to fund a major rebrand and drive to break into the major supermarkets.

The South West brewer of Bob, Station Porter and Bankers Draft - currently stocked by a number major pub chains - aims to tap the booming craft ale market and gain a foothold with the big four grocers.

"We want to establish ourselves as a regional player in the real ale and craft ale market," said Wickwar CEO Mike Flavin said. "We have limited representation in Tesco and Waitrose and the feedback is our presence on the shelf isn't strong enough. We are talking to a number of retailers ahead of the rebranding, which is a very big opportunity for us."

Wealth management firm Prydis Wealth arranged the fundraising, with 12 high net-worth individuals from its Prydis I Club taking a 33% stake in the brewery. Prydis director James Priday added: "Wickwar realised they weren't getting to the volumes they were looking for was because the branding was quite old-school. They were looking for capital to rebrand and help them hit their growth targets."

Wickwar is targeting a listing in about 50 stores in its heartland, which it intends to supplement with off-licences, c-stores and wholesalers.

The brewery, which dates from 1860 and can produce for 9,300 barrels a year, but is only currently at 60% capacity. It aims to treble in size in the next three years to take sales to about £5m.

Executive directors Mike Flavin, Mike Watts and Ian Frost, who have more than 100 years' experience in the industry, with CVs which include the successful relaunch of Old Speckled Hen and the sale of Avebury Taverns to Admiral and Punch for £300m, invested in Wickwar in 2008.

The soaring popularity of craft beer was confirmed this week with its inclusion in the basket of goods used to measure the UK's inflation rate after more shelf space was devoted to the brew in supermarkets in 2014.