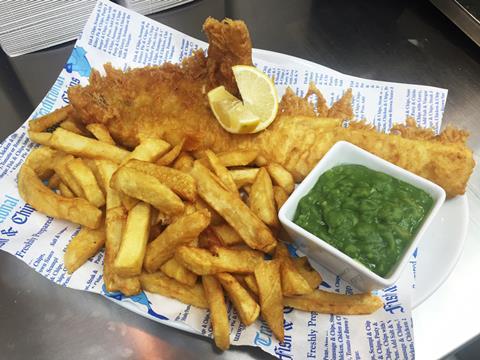 A fall in supply due to tightening cod and haddock quotas means it is "almost inevitable" the traditional British fish supper will become more expensive in 2018, analysts have warned.

Year-on-year Norwegian cod prices were up 7% to £1,721/t at the end of December while haddock prices were up 11.5% to £1,463/t [Mintec]. This trend was almost certain to continue in 2018, said Norwegian Seafood Council analyst Ingrid Kristine Pettersen this week, with the Barents Sea cod quota for the Russian and Norwegian fishing fleet down 13% to 775,000 tonnes, and the mackerel quota similarly down.

Speaking to The Grocer at the Norwegian Seafood Council's annual summit in London, she added currency fluctuations between the pound and krone could also prove inflationary.

"Quotas have increased a little in Iceland, while the North Sea cod quota is also up, but these increases won't be enough to make a huge impact on global supplies," she said. "We see no reason why prices shouldn't increase further this year."

Meanwhile, high demand, particularly from the Far East, and a lack of capacity meant Scottish salmon would remain high into 2018, added one senior processing source, with the species at a significant premium over Norwegian.

But a 7% increase in supply in Norwegian salmon meant the sky high prices of the past 18 months (which hit £7.50/kg in December 2016) would continue to fall this year, said Norwegian Seafood Council director of market insight Asbjørn Warvik Rørtveit. By the start of December 2017, Norwegian salmon had fallen to £4.10/kg, down by more than a third from last year's prices [Mintec].

Rørtveit suggested the fall in price could boost flagging consumption, with the value of Norwegian salmon exports to the UK falling by £333m last year.