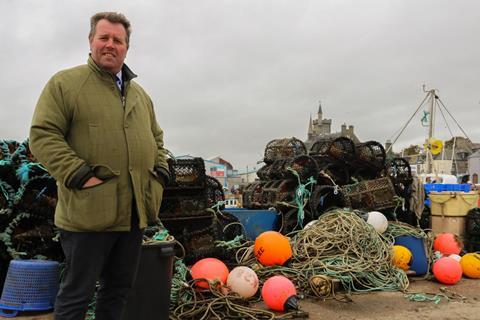 From Peterhead's historic harbour through to Cornish sardine fishing passed down through generations, our fishing and seafood sectors are a fundamental part of the UK's heritage and the cornerstone of our coastal communities.
They are also an integral part of our future, with a key role to play in food security, the economy, and the levelling up of coastal towns and cities around the country.
It is therefore vital we invest in the sector so it is able to meet increased demand and maximise opportunities since leaving the EU, while cementing its future for generations to come.
Our £100m UK Seafood Fund was set up to do just that. There are ambitious projects already underway to modernise infrastructure, promote seafood exports, and use innovative technology to help build a greener, more sustainable industry – but for the sector to succeed, it needs a strong workforce. And it needs to appeal to new recruits.
This is why I'm delighted to announce the winners of the first round of the Fund's Skills & Training scheme, while making up to £8m more available in the second round, launched this month.
From pilot courses on the delivery, cooking and marketing of seafood at Billingsgate Market in London, to a new degree for aspiring managers in the seafood industry at the University of Lincoln, winning projects will receive a share of £1m to pilot new or redesigned training courses, helping to upskill the existing workforce and making it as accessible and attractive as possible for new recruits.
The winning projects also include new courses in Cornwall to help provide the certifications and qualifications essential for manning vessels, and the development of a training programme in Grimsby to introduce the seafood processing sector to new entrants and provide career opportunities.
In particular, I want to see young people taking up careers in seafood, aquaculture and fishing, and pilot courses specifically targeting school leavers. Some of these are already being developed in Shetland.
As fisheries minister, I've been left in no doubt that a career in this sector requires grit and determination, and sees its fair share of challenges.
But I want to be clear: this is an industry that holds promise, with numerous pathways to learn and progress. The prime minister has said we are focused on growing the economy and creating better-paid jobs and opportunity right across the country. I want to reassure you that the seafood, fishing and aquaculture sectors are at the heart of this.
I urge young people looking ahead to their careers, or anybody looking for a new challenge, to take a look at what a career in this sector could offer you.