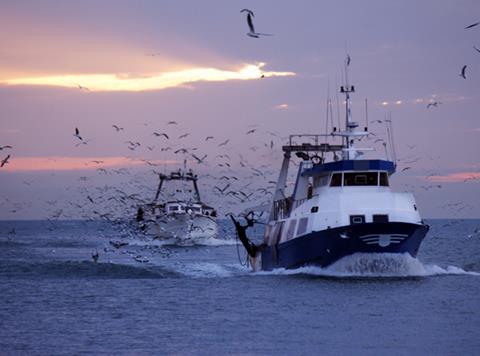 Iceland's lemon sole fishery has achieved MSC certification, bringing the volume of MSC-certified Icelandic fish above 90%.
The fishery, which operates in the Icelandic Economic Zone, lands in the region of 1,000 tonnes of lemon sole off the south west coast of Iceland each year. Some 80% of that catch is exported to the UK.
It was entered for certification by Iceland Sustainable Fisheries, which has more than 50 stakeholder members throughout the fish supply chain. Its goal is to obtain MSC certification for all Iceland's fisheries, in a bid to expand markets for its exports.
Though the entire lemon sole fishery is MSC-certified, its catch must be sold on via other members of the ISF and handled by one of the 170 Icelandic sites to hold MSC chain of custody certification in order to carry the certification.
"Iceland Sustainable Fisheries now has 19 fish species from Icelandic waters certified against the MSC standard, becoming the first in the world to have nine of those 19 species certified," said MSC senior program manager, north Atlantic, Gisli Gislason. "Today Iceland is the only country supplying MSC certified blue ling, capelin, wolffish, monkfish and now lemon sole."
ISF director Kristinn Hjálmarsson added: "We estimate that around 90% of the landed volume in Iceland now has MSC certification which represents higher percentage by value. We welcome this milestone, but we also recognise the need to continue our good cooperation with the government and the local marine research institute to close conditions in this and some other ISF fishery certificates.
"In Iceland we need and want fisheries to be sustainable and that is how the fisheries are managed by the authorities," he added. "This is widely recognised, both locally, by consumers and importers around the world. The certificate of sustainability is issued with conditions of improvement, which are of the same nature as other trawl fisheries and pertain to the impact on benthic life."