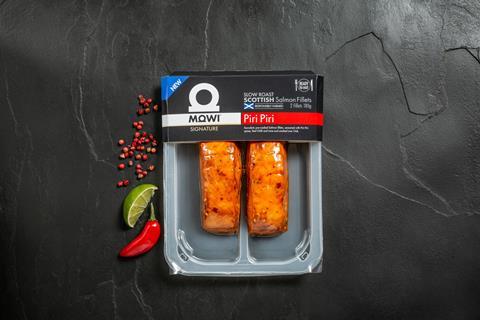 Mowi achieved a "record-high" year in 2022, with its global, full-year operating profit exceeding €1bn for the first time.
The salmon giant published its annual report last week, which also reported it had an annual revenue of €5bn.
The company harvested a total of 446,000 tonnes of fish in 2022, some 4,000 more than guided a year ago.
However, it warned that policy changes made by the Norwegian government and the decision to impose a resource rent tax on aquaculture may slow growth in the coming years.
"The Norwegian government's proposal for an effective tax level of 62% for the Norwegian salmon-farming industry, or approximately 80% with Norwegian wealth tax, will completely undermine future growth prospects for coastal Norway's most critical industry," said Mowi CEO Ivan Vindheim.
Mowi employs one in 300 of the Norwegian workforce, and has warned that "it is their livelihoods as well as future job creation that are being put in peril".
Harvest volume guidance of 484,000 tonnes for 2023 represents an all-time high level and includes volumes from Mowi's newest subsidiary, Arctic Fish in Iceland. This equals volume growth of as much as 109,000 tonnes in five years, the brand has claimed.
Mowi Consumer Products also performed strongly, with an annual operating profit of €112m and volumes of 229,000 tonnes product weight.
"Mowi will further enhance our value proposition downstream in the years to come and our branding strategy, with its ultimate goal of de-commoditising the salmon category, plays a key part in this context," Vindheim said.
The salmon brand's feed business increased by 7% volume from 2021, reaching 515,000 tonnes for the year. This performance was described as of "paramount importance" to the large salmon feeder.
"I would like to express my enormous appreciation to all of my 11,500 colleagues in the organisation without whose dedication and hard work these milestone results would not have been possible," said Vindheim.