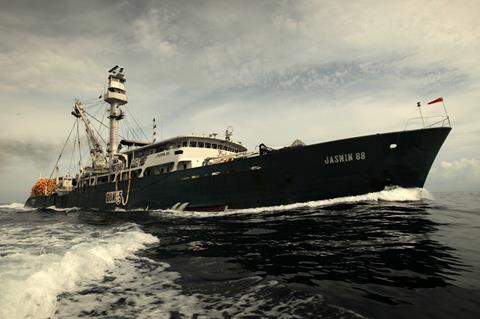 Instances of shark finning in the Pacific PNA tuna fishery have fallen by 99% between 2013 and 2017, according to new data by the Marine Stewardship Council.
Along with the compartmentalisation of fisheries, the practice was one of the main concerns outlined by campaign group On the Hook ahead of the fishery's recertification in 2018 – with the group taking issue over the lack of data from 2015 onwards.
However, the MSC this week published new independent research (undertaken by fisheries experts Poseidon Aquatic Resource Management), into shark finning in tropical tuna fisheries engaged in the MSC program, which revealed a fall from 266 in the PNA fishery in 2013, to just three in 2017.
Similar reductions had also been observed across the fishery's non MSC-certified fleet, the NGO said. In total just five incidents of shark finning were reported for certified and non-certified catches in 2017, out of almost 10,000 monitored catches – representing an incidence rate of 0.05%.
The reduction showed the fishery had taken "decisive action" to deliver substantial improvements to fishing practices, said MSC head of strategic research Francis Neat.
"Whilst any shark finning is deeply regrettable, this new data confirms the previously reported downward trends in shark finning incidents in the PNA fishery," he added.
"It shows the fishery has virtually eliminated shark finning, which is a tremendous success story against the backdrop of the tens of millions of shark fins that are estimated to be traded globally each year."
Shark finning is the practice of removing a shark's fins before discarding the remaining carcass back into the sea, and was effectively banned within the PNA fishery in 2010.
The MSC's announcement followed the publication of an open letter by 50 signatories including representatives of NGOs, retailers and the fishing sector earlier this week, calling for the MSC to make improvements to the application of its shark finning policy. It claimed the MSC's ban on the practice was being applied inconsistently.
In response, the MSC's UK programme director Erin Priddle said the group's concerns had "been raised by this group in the past" and would be considered as part of the MSC's ongoing review into its certification standard. Meanwhile, data showing the drop in shark finning would be "incorporated into the upcoming surveillance audit" for the PNA fishery.