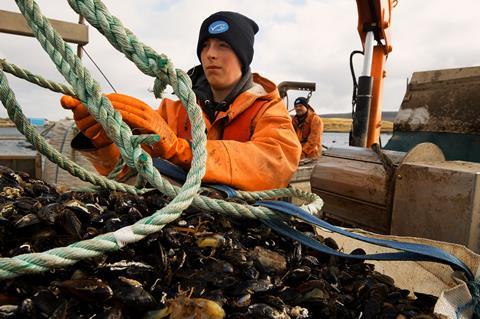 Sales of Marine Stewardship Council-certified products hit £1.3bn in the UK & Ireland in 2020 thanks to increasing availability of products carrying its blue tick and changing consumer attitudes, the sustainability NGO has revealed.
In its market report for 2020, MSC reported an increase of approximately £180m (16%) in sales of products carrying its blue tick. In 2019, sales hit the £1bn mark for the first time.
Volumes also rose 17%, with the NGO putting the increases down to there now being more than double the amount of certified products on shelves compared with five years ago – 1,629 in 2020 compared with 807 in 2016.
Lidl had the highest proportion (82%) of MSC-certified products in its wild-caught range in 2020, while Iceland was shown to have made the largest strides in increasing the proportion of certified products in its range, growing from 34% to 58% since 2019.
"We have seen incredible growth in MSC-certified seafood consumption over the past decade, with consumers becoming increasingly aware of the pressure overfishing puts on fish populations," said George Clark, MSC programme director for the UK & Ireland.
"2021 may present challenges but there will also be opportunities for creating even further availability of certified sustainable products to meet consumer demand, as new fisheries gain MSC certification and demonstrate their commitment to safeguarding seafood stocks and the wider environment."
Indeed, the report suggested the boom in online sales and the surge in the popularity of recipe boxes since the start of the coronavirus pandemic presented an opportunity for MSC-certified suppliers to reach new consumers.
MSC also pointed to a change in consumer attitudes, with a survey of more than 1,000 shoppers from January to February 2020 finding 52% had made changes to their seafood shopping habits to become more sustainable. A fifth indicated they had switched to a brand or product that claimed to either help oceans or fish.
The report's release comes after MSC warned last week that enough protein to meet the annual needs of 72 million people was being lost each year due to poor fisheries management.
The NGO claimed an extra 16 million tonnes of seafood could be harvested every year if fishing practices became more sustainable.