Norwegian cold-water prawn prices have increased month-on-month following a 15% rise in exports during the first four months of 2018. The increase in demand from Norway has been supported by a decline in supply of Canadian cold-water prawns. The key fishing areas for Canadian cold-water prawns saw quota cuts for the 2017/18 season, with further cuts made to the same fishing areas for 2018/19 which has led to an increase in demand for Norwegian cold-water prawns.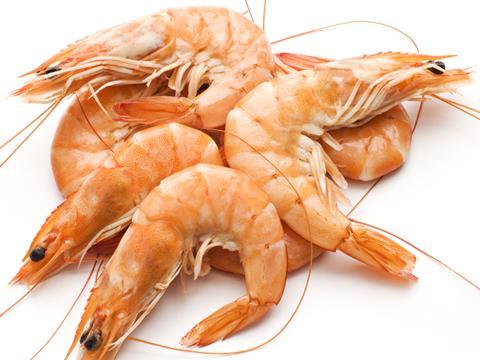 Quotas for haddock in the Barents Sea north of Scandinavia were lowered this year to 202,305 tonnes, a cut of 13% in comparison to the previous year, jacking up prices by more than a quarter.

Plaice prices in the UK have dropped 21% on March's levels as harvest season began in April. Larger catches have increased supplies, forcing prices downwards.

Strong demand from Portugal and Spain resulted in Norway's best-ever quarter for cod with an export value of over NOK 3 billion (£274m). The 80% reduction in quotas of Pacific cod in the US Gulf of Alaska further increased demand for the Norwegian product as buyers are forced towards Atlantic cod.
prices

| Fish | Price in GBP per tonne | m-o-m % | y-o-y % |
| --- | --- | --- | --- |
| Coldwater prawns (NO) | 2215 | 10.80% | 37.90% |
| Haddock (NO) | 1435 | 4.50% | 26.80% |
| Plaice (UK) | 1650 | -21.00% | 20.00% |
| Sardines (ES) | 3123 | -9.60% | 17.00% |
| Whiting (UK) | 2665 | 18.20% | 15.10% |
| Cod (NO) | 1605 | 0.80% | 13.20% |
| Salmon (farmed, NO) | 6470 | -1.10% | 9.40% |
| Yellowfin tuna (SC) | 1625 | -12.70% | -6.40% |
| Horse Mackerel (ES) | 2655 | -24.40% | -16.30% |
| Skipjack tuna (TH) | 1060 | -5.60% | -20.70% |