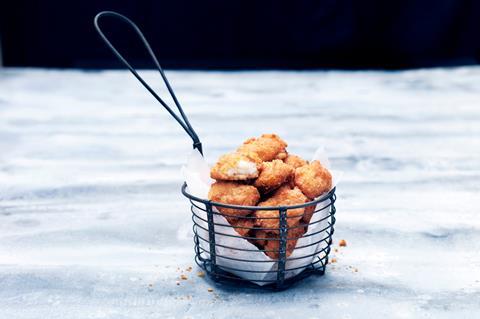 The proposed merger of Whitby Seafoods and Kilhorne Bay Seafoods could push up prices for UK pubs and restaurants, the Competition and Markets Authority has found.
The CMA this week said the deal between the two largest scampi suppliers in the UK could result in a "substantial lessening of competition".
Whitby agreed to buy its rival on 2 May and voluntarily notified the competition watchdog of the agreement. The CMA then launched a review on 8 August.
North Yorkshire-based Whitby Seafoods holds a market share of close to 90% of the UK's scampi supply for foodservice, followed by the significantly smaller Northern Ireland-based Kilhorne Bay.
Given these dynamics, the CMA said the deal would see Whitby face "even less competition", which could result in higher prices and lower quality products.
The investigation also found that Whitby faced limited competition from potential market entrants and suppliers of other types of breaded seafood.
"Scampi is a popular choice when eating out in the UK, with over 20 million servings sold to restaurant, café, and pub goers every year," said Colin Raftery, senior director of mergers at the CMA. "These venues are already facing significant cost pressures, and it's critical that we don't allow a loss of competition to make things worse."
The competition authority will now refer the deal for an in-depth phase two investigation unless Whitby and Kilhorne Bay offer remedies which fully resolve its concerns. The two seafood suppliers have five working days to submit proposals.
"Kilhorne Bay is a relatively small player, but Whitby Seafoods already faces only very limited competition when competing for foodservice customers – so the deal would leave customers facing the risk of higher prices and lower quality products," added Raftery.
In response to the CMA's announcement, a Whitby Seafoods spokeswoman told The Grocer: "Our brand and reputation are built on our commitment to quality, and we are bewildered by and strongly reject, any suggestion that our business plans might involve either diluting product quality or reducing the competition.
"Now that the CMA has prevented the preferred deal of both Whitby Seafoods and Kilhorne Bay both parties will consider a number of other options for their businesses."