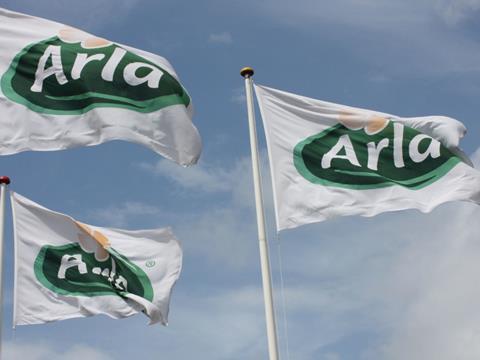 Arla Foods amba has announced a further reduction to its global farmgate price by €1.50 per kg.
The reduction, which comes into force from 1 September, equates to a drop of 1.2ppl when applied through Arla's pricing mechanism, taking the producer's UK standard litre price down to 30.38p.
Arla said the latest drop in milk prices was a result of ongoing volatility in global commodity prices. Its price for a standard litre stood at 35.01p at the beginning of April.
"Markets have fallen sharply over recent months, a development that has affected dairy companies, including Arla," said Arla UK's head of milk and member services Ash Amirahmadi.
"In addition, Russia has announced a ban on agricultural import from certain states, including the EU. This ban has affected Arla Foods' exports and we are now unable to export products to Russia.
"This further reduction in Arla's global milk price is necessary due to a continued downward movement in global and European prices, made worse by the Russian import ban," he added.
Earlier this month, experts warned that the dairy industry in particular would be affected by Russia's sanctions.