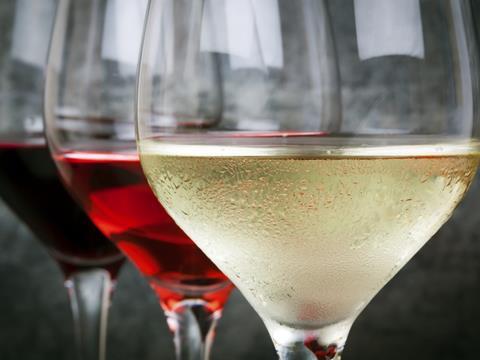 Own-label wine prices are rising in Asda and Sainsbury's but remain relatively stationary in Morrisons and Tesco, as private label plonk grows increasingly important to the mults.

Asda's own-label wine prices grew by an average of 52p (7%) per 750ml bottle over the last year, with the steepest hikes for its more premium SKUS, research by The Grocer shows. The shelf price of Asda's posh Barolo, for instance, has increased a whopping £3.50 (25.96%) to £16.98 [Brand View 23 January 2017 vs 23 Jan 2018].

A bottle of Sainsbury's own label, meanwhile, now costs an average of 24p (3%) more than it did this time last year. The Grocer revealed last week that Sainsbury's hiked the prices of its entire 'house' wine range between 1% and 6% after Christmas.

The average price of a 750ml bottle of own-label still wine across all of the big four increased by an average of 17p (3%) across 310 SKUS to £6.67 over the last 12 months, with Morrisons' own-label prices growing only marginally, up an averpricef 7p (1%) to £7 per 750ml bottle. Tesco bucked the trend, its own-label prices falling by an average of 5p (1%) to £5.96 per bottle.

"This is because Tesco and Morrisons have spent the most time over the last 18 months properly rationalising their ranges," says retail consultant John Butler. "That allows them, with the right products in the range, to even drop the retail price to drive volume at a higher margin on own label, and that's why you might in effect see a drop in average retail price."

And there is arguably little reason for the supermarkets to match each other in own-label wine compared with other categories, adds IRI business unit director Toby Magill. "It's not like bread, where it is pretty obvious if you triple the price of a private label loaf vs its rivals. It is not that directly comparable and the general consumer is not a connoisseur."

It comes as sales of own-label wine in the supermarkets are far outperforming brands: Brits splashed out an extra £130m (11.2%) on private label plonk in 2017, compared with the £87m (1.7%) extra they spent on branded slosh [Nielsen 52 w/e 9 September 2017].

Asda has made a concerted move towards a more premium wine offer this year, reducing its overall SKU count by 25%, cracking down on varietals to focus on own label.

Sainsbury's, like Asda, has increased its focus on own label and has shown itself willing to ditch major brands that can't deliver on cost - it drastically reduced Hardy's on its shelves early in 2017, when Accolade is understood to have attempted to raise wholesale prices.

Even Iceland, despite its negligible share of the booze market, has upped its stake in own-label wine with an influx of own-label alcohol, including a five-strong range of Spanish wines and an exclusive Crémant de Loire sparkling.