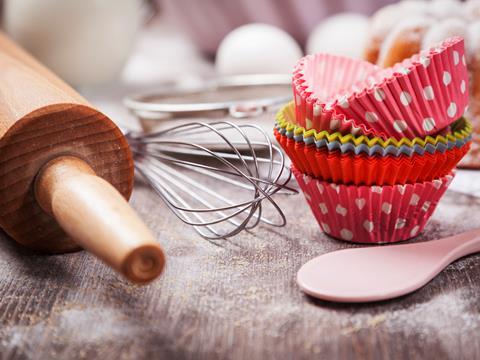 Today, proof of the dazzling imagination and ingenuity of television creatives comes in the form of the BBC's latest cookery show. Starring up-and-comer Mary Berry (with support from the inexplicable Claudia Winkleman), Britain's Best Cook will challenge contestants to knock up their versions of the country's native grub. Designed to fill a bun-shaped hole in the BBC's scheduling, the new series is a far cry from the groundbreaking Bake Off format.
I kid, of course. I mean – hey! – if it ain't broke…
According to the redtops, "insiders" at GBBO's new home, Channel 4, are accusing the Beeb of committing the 'Great British Rip-Off'. Aunty touched a nerve, has she? Shrug it off, and let the competition begin! Not the one between groups of gifted amateur chefs and bakers, but the one between two same-but-different TV programmes.
Payday
While C4 will pull in Bake Off fanatics and viewers curious to hear how badly Noel Fielding's humour jars with Prue Leith's, the BBC will bask in the light of Mary Berry's halo, ratings-wise. And it could mark a payday for a variety of fmcg brands outside of the baking category – value sales for which have slowed down a fair bit since Berry and Paul Hollywood sparked a boom in 2010 by bumping fists over Edd Kimber's cinnamon & banana cake. In fact, baking ingredients slumped £26.8m over the past year in supermarkets [Kantar Worldpanel 52 w/e 26 March 2017].
Sure, C4's GBBO is almost certain to make extra coin for baking brands – especially sponsors Dr Oetker and Lyle's Golden Syrup. As we've noted before, the show's appeal has never been Berry alone. But Britain's Best Cook looks the better bet, because its USP isn't the people but the platters. The food will be what keeps viewers from Netflix. Brits have spent the past seven years taking baking to heart – and now it's time for them to become intimate with Great British meals like beef Wellington and jam roly-poly. Butchers and custard makers rejoice!