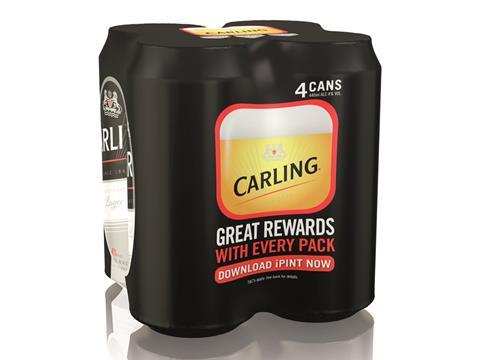 Carling will give consumers the chance to buy a TV for the same number of pounds as the screen has inches, in a promotion during Euro 2016.
The lager brand will offer a number of televisions for sale on the day before each home nations game of the football tournament in France from 10 June to 10 July. At a designated time, lucky online participants will first be offered a 32-inch TV for £32 - before having the chance to gamble for the possibility of bigger sets up to 60 inches.
Despite having had no named association with football for five years, Carling was the beer brand that was most associated with football by consumers, said Carling brand director Jim Shearer.