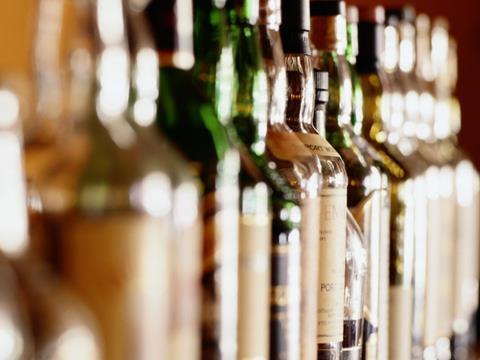 A rise in the price of festive booze helped overall supermarket deflation ease for the first time since the summer.

The Grocer Price Index, collated by Brand View from more than 62,000 SKUs across the big four grocers, came back to -1.88% year on year for the month to 1 January from -2.36% in the previous month.

The rate of annual supermarket price cuts fell to the lowest level since the month to 1 June, when the GPI stood at -1.86% and was the biggest month-on-month movement since the month to 1 May when deflation eased from a high of -2.53% to -1.59%.

Although all the supermarkets reported prices lower than they were 12 months ago, all but one also reported an easing in annual deflation compared with a month ago.

Notably Sainsbury's and Asda saw a dramatic cut to their rates of annual deflation, falling from -2.8% to -0.8% last month and -1.7% to -0.7% respectively. The easing of deflation at Sainsbury's came after three consecutive months when it had been the leading price cutter on a year-on-year basis.

The rate of annual deflation moved from -2.5% to -2.3% at Tesco, but Morrisons was a notable outlier. Morrisons, which has fewer online SKUs included in the GPI calculations, recorded deflation of -5% in the month to 1 January, having recorded -2.4% in the month to 1 December.

Waitrose, which is not included in the official GPI figure, also saw deflation intensify, from 0% to -1.7%.

Month-on-month prices rose going into Christmas at three of the big four, with Morrisons again the exception. Prices were up almost 2% month-on-month at Asda and by 0.8% at Sainsbury's.

The biggest culprit for the easing of overall deflation was a rise in the price of alcohol in the run-up to Christmas. Overall, year-on-year alcohol prices moved from -3.4% in the month to 1 December to +0.4% in the month to 1 January.

Month-on-month alcohol prices rose by 2.9% during the month, while there were also month-on-month rises in dairy (+2.9%) and biscuits, confectionery and snacks (+2%).

Despite the GPI showing that prices fell by more than 1.5% annually in every month in 2015, a Harris Interactive poll suggests customers do not feel supermarket price cuts have made a material difference to the price of their shops. Only 27% agreed food & drink prices were cheaper than 12 months ago. Tania Page, senior associate director at Harris Interactive, said: "Aggressive price cutting and discounters setting new price expectations mean many consumers believe low prices are now the norm, and there's always the possibility of finding better deals."

The BRC-Nielsen Shop Price Index this week also reported a slight easing of deflation in December, from -2.1% in November to -2%.