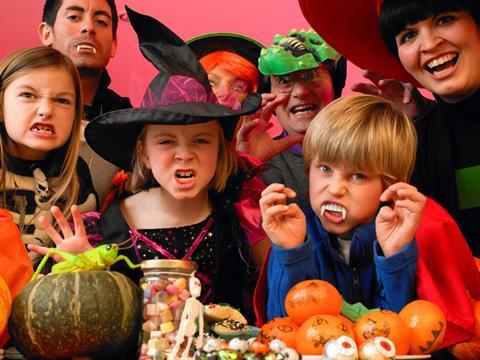 Aggressive price competition across the retail market indicates growth in Halloween spending among consumers will be devilishly difficult to achieve this year.

Retailer and shopper marketing agency Savvy, which questioned 1,000 UK household shopping decision makers, said the findings indicated significant growth in Halloween sales was unlikely.

Alastair Lockhart, insight director, said Savvy's research valued Halloween sales this year at £284m, marginally up on last year's £283.4m.

He said the research indicated that growth in the market was "relatively low this year - almost unchanged since 2014, which he put down to "aggressive price competition across the market".

He also attributed it to the expansion of discounters and pound stores which were encouraging many shoppers to buy Halloween products on impulse at prices often cheaper than last year.

"Spending on costumes and fancy dress is an area of growth, however, and it is benefiting from the growing number of Halloween parties for adults - a category where many shoppers are prepare to trade up," he said.

Savvy's research found that 42% of all shoppers planned to get involved in Halloween celebrations this year, climbing to 68% for families with children - up 8% on last year.

Some 63% of those planning to get involved plan to buy sweets, chocolates or other small treats, down from 72% last year.

The second most popular activity for shoppers, with 33%, is buying fancy dress items (37% 2014) and in third place, 32% say they will decorate their homes compared with 41% last year.

Making cakes or sweets is on the agenda for 25% of shoppers, down from 34%. Only 13% will make a special themed dinner for the family, down from 21% last year.

Shoppers want to be inspired in store. Some 48% of those planning to celebrate want to see a dedicated aisle, down from 63%. Some 37% expect retailers to have special offers and coupons related to the event festivities, down 1%.

Fewer people plan to leave Halloween shopping to the last minute this year - 11% compared with 15%.

"For a lot of shoppers Halloween purchasing is quite opportunistic, with many leaving purchasing until the last few days. We expect retailers will be busy today and tomorrow, as shoppers stock up on treats and decorations," Lockhart said.