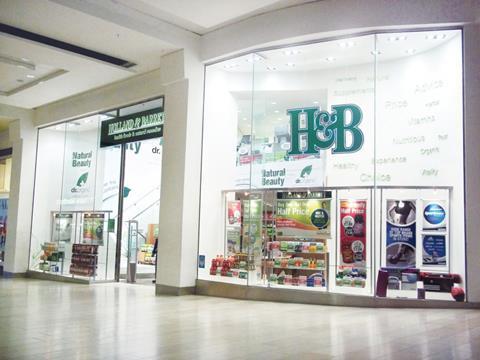 Holland & Barrett has told suppliers it is now able to run more sophisticated promotions after overhauling its IT systems.

At a supplier briefing in Hinckley, Leicestershire, last week, the health food retailer said it was putting new tills in stores as part of a £16m upgrade of its IT, which will also see a revamped e-commerce site launched in the coming months.

It said the new technology, which is supplied by Oracle, would allow it to run a wider range of promotions from May this year - including deals based on purchasing histories, meal deal-type promotions and targeted coupons at tills.

Suppliers would benefit from the changes, it said. "The fact we can tell you who is purchasing your products, when they buy, how often and where they buy is a game-changer," said Kyle Rowe, group trading director at Holland & Barrett owner NBTY Europe. "As customers become more omni-channel in their shopping habits, the ability to target them with bespoke offers means marketers can directly link activities to sales."

Rowe also revealed the retailer's Rewards for Life loyalty scheme now boasted more than 10 million cardholders. The new system will run the loyalty scheme, allowing shoppers to keep track of their points on receipts and opening up opportunities for targeted deals for cardholders.

After upgrading the Holland & Barrett systems, NBTY Europe would roll it out to its other retailers - GNC in the UK, De Tuinen in the Netherlands and Essenza in Belgium - by the end of the year, said Rowe.

Holland & Barrett also told suppliers at the event that it was stepping up efforts to prevent food crime and ensure regulatory compliance. It said it was introducing random testing of food products received at its warehouses and increasing scrutiny of labels.