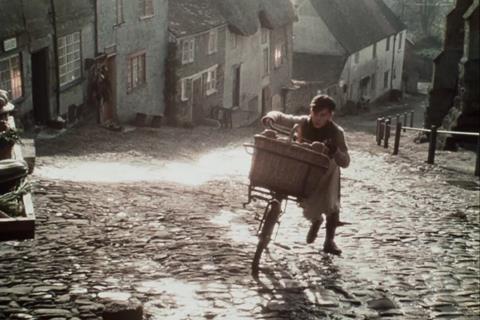 Bread looks to be getting more expensive as supermarket prices rise across branded and own-label wrapped bakery.

Average supermarket shelf prices for loaves, bread rolls, flatbreads and the like are up 4% year on year, with second-biggest brand Hovis subject to a slew of prices rises in Sainsbury's [Edge by Ascential 52 w/e 16 October].

Sainsbury's has made 16 Hovis SKUs in total more expensive since the start of October. The brand's 800g Granary Thick and Granary Wholemeal loaves are up 10p to £1.55. Its 750g Best of Both Medium and Best of Both Thick loaves and 800g British Farmers Wholemeal loaf have all experienced a 10p price increase to £1.25.

Hovis' 400g Original Granary, Seed Sensations Original, Sunflower & Pumpkin Seed and Wheatgerm Medium now cost 15p more in Sainsbury's at £1.10. It comes after Waitrose upped 800g Granary Wholemeal to £1.45 from £1.40 in June, and Tesco hiked the price last year of 400g Hovis Seed Sensations Seven Seeds by 15p to 90p.

A Hovis spokesman said the brand was "unable to comment on changes that retailers make to in-store prices, as pricing of product remains at the sole ­discretion of the retailer".

It had "worked relentlessly to mitigate on-costs in order to remain competitive and offer the best possible quality and taste for consumers", he added.

Also in Sainsbury's, a selection of own-label wrapped bakery SKUs have become pricier in recent weeks - including sweet options such as All Butter Croissants x4 (up 5p to 95p) and Buttermilk Pancakes 240g (10p more expensive at £1.85).

"A number of factors influence prices and they can go up and down" says a Sainsbury's spokesman. "We are committed to providing our customers with great value, and we recently lowered the price of over 20 bread and bakery items."

Elsewhere in the mults, Asda has increased the shelf price of about a dozen wrapped bakery lines over the past month. Old El Paso, Yummy and Riya's have seen SKUs rise in price by up to 15p.

Several Asda own-label products have also become pricier - such as the 400g Extra Special Sour Dough Boule, Baker's Selection Sourdough Brown Boule and Extra Special Sunflower & Honey Bread, which are all up 10p to £1.60.

Asda's aim was "to keep prices as low as possible for our customers" says a spokesman. "While there are naturally times when prices do change, such as promotional periods ending, we continue to offer great value across all of our bakery lines.''

The numerous changes come amid a steady increase in wrapped bakery prices over the past few years, following a period of very low pricing.

This is despite predictions in the spring that food manufacturers would benefit from lower wheat prices this year, with forecasts pointing to a 'reasonably big' new season crop.