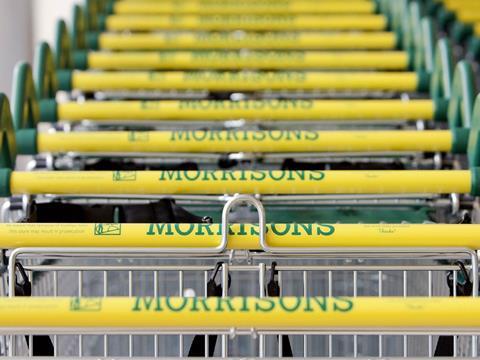 Morrisons is more than 5% cheaper than some of its big four rivals on the 200 plus lines selected in its latest round of price cuts, according to new research carried out by The Grocer.

The move, earlier this month, was greeted with some scepticism in the industry, with one big four CEO telling The Grocer: "Morrisons was only playing catch-up and bringing its prices into line with the rest of the pack."

However using data from e-commerce analysts Brand View, The Grocer compared the prices of the 221 'everyday items' Morrisons reduced the price of earlier this month. We found that as of 16 June the average price of the SKUs reduced by Morrisons was £2.98 while for the 176 exactly comparable lines at Asda the average price was £3.02. Tesco's 175 comparable lines had an average price of £3.14 with Sainsbury's 166 comparable lines averaging a penny more at £3.15.

This meant Morrisons was 1.3% cheaper than Asda for the selected lines, 5.1% cheaper than Tesco and 5.4% cheaper than Sainsbury's.

The cuts represented the first major move on price under the leadership of new Morrisons CEO David Potts. "We want to be the best value retailer - offering customers the best price for good quality British products," he said when he announced the cuts on 8 June. "Today we've reset some of our prices so that our cupboard essentials will be among the lowest on the market."

Interestingly, the overall shelf price for these items at Morrisons actually only fell 4.1% compared with 1 June, suggesting the retailer was already reasonably competitive on these products.

However there were some deep discounts among the line-up. The price of Heinz wet babyfoods was slashed by 30.4% from 79p to 55p, own-label budget tuna chunks in brine 170g came down 27.8% from 79p to 57p and Tampax Tampons (20) were reduced 26.3% from £1.75 to £1.29.

While on the face of it these lower prices look like good news for shoppers - particularly if Morrisons' rivals look to respond - Cantor Fitzgerald Europe food and general retail MD Mike Dennis warned that at the same time as reducing base prices, the big retailers were also looking to cut back on their promotional participation, which would ultimately lead to shoppers paying more.
How Morrisons prices compare:
Morrisons £2.98
Asda £3.02
Tesco £3.14
Sainsbury's £3.15
Average £3.07
Source: Brand View, 16 June