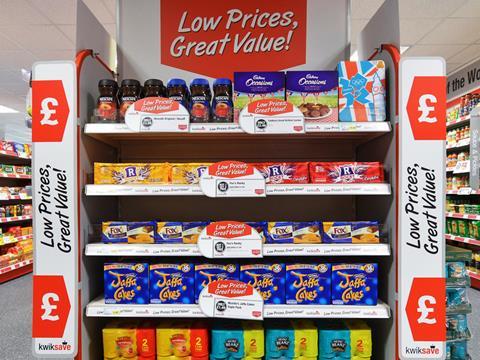 The mults ramped up discounting over the crucial four weeks spanning Christmas and new year as they fought for their share of festive footfall.

In total, the big four and Waitrose promoted 12,089 lines in the four weeks to 3 January, compared with 10,619 last year.

But volume triumphed over depth this year, with the price cuts shallower than both last year and last month at all five retailers. And the mults continued to respond to the discounter challenge by favouring price cuts over multibuys, with both bogof and half-price deals down year on year.

"Price cuts accounted for just under 60% of all offers, with an average saving of only 29%, with the 'X for Y' accounting for 29% of activity, with an average saving of only 24%," says Assosia director Kay Staniland.

A 20% year-on-year increase saw Sainsbury's overtake Tesco to have the highest number of offers over the period, at 2,931. A huge 80% of its promotions were price cuts rather than multibuys, a factor alongside the triumph of its Taste the Difference that Kantar says helped it attract an extra 114,000 Christmas shoppers.

Asda, which saw sales fall 3.5% this Christmas [Kantar Worldpanel], was at the other end of the spectrum, with 43% of its offers on multibuy promotions. Asda offered 25% more deals than last year, but its average saving was the lowest of the multiples by a whisker at 27.9%.

Morrisons offered the deepest discount at 32.1%, but it narrowed the gap to rivals compared with last year, when its average cut was 35.6% compared with Tesco's 32.5%.

Tesco was the only supermarket not to chalk up a double-digit rise in promotions year on year, its 2,688 deals slightly down on last year's 2,688 when it was the biggest discounter by far. Standing still, Tesco remained the second-biggest discounter of the season.

Despite the decrease in savings per item, there was an increase in the number of higher-value items discounted away from the main aisles, notably spirits.

Most supermarkets doubled or tripled the number of spirits promotions, except Tesco, which had more to start with. Spirits promotions on average gave savings of about 20%, apart from Asda at about 14% compared with 20% last year.

Confectionery and beer were the next categories to receive a boost, with 1,045 confectionery lines on deal - a 48.7% increase year on year - and beer and lager deals up 40.8% to 694.

Although it remained the most heavily promoted category, wine offers were reduced by 8.5% to 1,142 with Morrisons and Tesco behind the majority of the decrease. The average discount on wine fell most heavily across all categories, down 7.7 points to 27.1%.