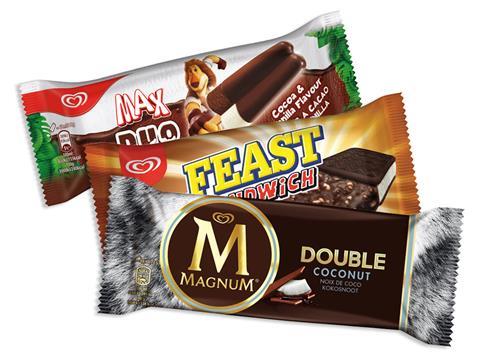 Ice cream has been a winner for the supermarkets during this year's hot weather so far, with take-home sales shooting up 12% year on year [Kantar Worldpanel 12 w/e 18 June 2017]. But shoppers weren't so lucky, with the mults offering significantly fewer ice cream promotions this June than a year ago.

The total number of offers in the four weeks to 18 June was down year on year by a whopping 43.2% across Tesco, Asda, Sainsbury's, Morrisons, Waitrose and Co-op - from 236 to 134. Average savings were also down, albeit by just 0.3% [Promo Dynamic Retailers].

Ice cream promotions were down on a month-on-month basis too. They dropped across the big grocers from 148 to 134 - a reduction of 9.46%, along with a fall in average saving by 2.5%. This was despite both Waitrose and Co-op increasing the number of their offers by 16.7% and 43% respectively.

Sainsbury's cut down on ice cream promos the most, with deals down 19.1% compared with the four weeks to 21 May. Tesco shoppers suffered the biggest reduction in average saving, down 6.6%.

The reduction in offers was "most likely due to shoppers being willing to buy at full price during hot weather", says Assosia director Kay Staniland.

Yet despite the recent dip, the ice cream category remains "addicted to promotions", says Harry Thuillier, director at Oppo. "Shoppers now expect to buy on offer. We prefer to drive trial using other means, though we promoted in a few retailers during the heatwave."

June's barbecue-friendly weather came as offers on meat and related savings increased. Promotional activity rose by 4.4%, from 389 to 406, and average savings were up 1.4% during the most recent fourweek period. However, BBQ staples beer and lager saw a 32% fall in offers, although BWS remained one of the most promoted sectors overall.