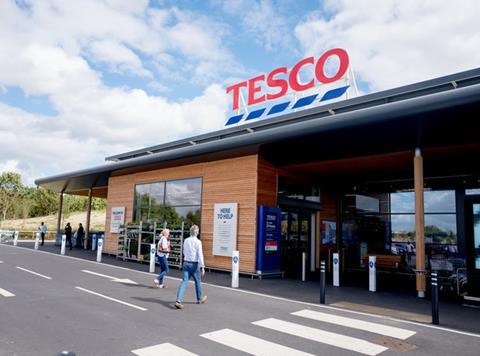 Tesco ramped up promotional activity this month as it announced plans to scrap its Brand Guarantee scheme and focus on everyday lower prices.

The supermarket giant ran 2,311 featured space promotions during the four weeks to 17 June 2018 - which is 5.6% higher than the previous month and 7.6% higher than the same period last year [Promo Dynamic Retailers].

As a result, Tesco has pulled even further ahead of the other major mults in terms of the number of offers in its stores, with Sainsbury's coming in ­second place with 2,180 and Asda in third with 2,141.

It has focused on 'save' deals in stores - increasing its use of the mechanic by eight percentage points to account for 71.9% of its total offers.

Tesco has also increased average savings on its offers to 31.2%, which is 1.4 percentage points higher than the same period last year. It means the retailer currently offers the best average savings of the big four, with the Co-op the only major multiple offering deeper savings on deals, at 31.7%.

"Tesco has made positive changes across the board to its starting prices, number of promos and their associated savings, something that was also observed last month," says Assosia director Kay Staniland.

Tesco, which has pledged to plough investment into everyday low prices when it scraps the Brand Guarantee in July, claims it has already cut prices on 260 products by between 10% and 50%.

The average starting price of products on promotion at the supermarket has fallen for three consecutive months. It is currently 14.6% lower than last year at £4.03, behind only Asda and Sainsbury's.

"Given these average price drops we can see that Tesco's new strategy is already having an impact and has potentially been in place behind the scenes for some time," says Staniland.