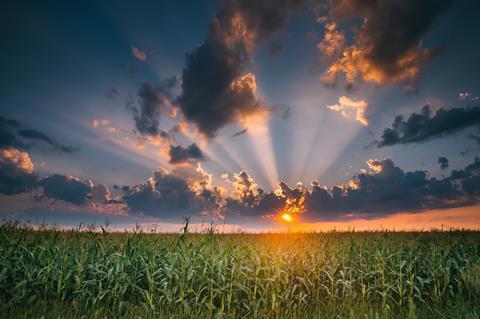 Maize prices are surging after heavy rainfall and flooding across the US corn belt delayed planting.

The Midwestern states that dominate US corn production have been hit by almost unprecedented flooding and rainfall in early 2019, which delayed planting to beyond the middle of April.

Fears over a reduced US crop have caused maize markets to surge this month - with new crop Chicago maize futures (December 2019) climbing by over $10.00/t from Friday 10 to Friday 17 May, where they ended at $156.79/t, AHDB warned this week.

"As rainfall has continued to delay planting of maize, there is now a real threat that US farmers will be unable to plant the intended area," it said.

Indeed, the USDA's latest Crop Progress report confirmed on Monday that US corn planting was just 49% complete, compared with 78% last year and an 80% five-year average.

In Ohio, one of the states affected by heavy rainfall and flooding, corn planting has reached just 9% - compared with 69% this time last year.

With all the major US corn producing states set to get more heavy rainfall this week, and thunderstorms forecast in some areas, maize prices "may well continue upward", AHDB warned.

It comes as Argentina has also suffered heavy rains and flooding in the north, resulting in a 5% drop in the country's planted area for maize compared to last year's record level, according to an update from the UN FAO this week.

However, Argetina's planted area remains around 20% above the five-year average and "generally favourable" weather conditions across the rest of the country are expected to drive high yields. As a result, Argentina's maize production for 2019/2020 is expected to hit a record 53 million tonnes, the FAO predicted.