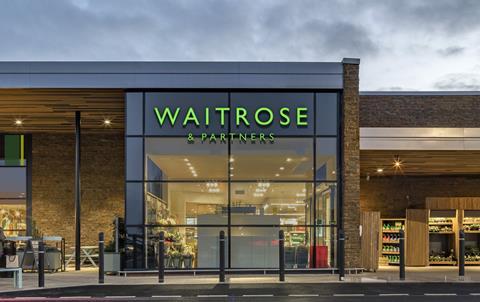 Price cuts by Waitrose have hit supermarket shelves in this week's Key Value Items tracker, with prices slashed on items including long-life milk, pasta and pork sausages.
Some of the new prices bring Waitrose in cheaper than comparative products at other retailers.
Last week, Waitrose announced it would lower the price of 250 lines in its third round of price cuts this year.
Waitrose dropped the price of own-label penne pasta 500g to 75p this week, down 21% from 95p. This brought the price into parity with the other traditional big four mults and the discounters, who also had a price point of 75p.
The price of a tin of own-label kidney beans was cut by 10p (14%), bringing it to 60p – cheaper than at the other retailers.
In the fresh food category, eight pork sausages were slashed by 20p (10%) in Waitrose to £1.80, cheaper than the standard range alternatives in the other retailers. Aldi and Lidl offered the next cheapest alternatives at £1.89 per pack.
However, on a number of lines Waitrose's cuts did not make it the cheapest retailer of the product.
Waitrose's 10p (8%) price cut on own-label long-life milk brought one litre to £1.20, still significantly more expensive than at other retailers. A litre of own-label long-life milk was 69p in Aldi, Asda, Morrisons, Sainsbury's and Tesco.
Own-label basmati rice 1kg remained more expensive in Waitrose than in the other retailers, with the price cut of 10p (4%) bringing the product to £2.30 – a significant margin from the cheapest retailer for standard tier rice, which was Tesco, at £1.75.
Own-label porridge oats 1kg saw a cut of 15p (11%) in Waitrose to £1.25, still more expensive than the 90p price in the other retailers.
Waitrose's reduction on whole chickens brought the price to £5.40, beating Sainsbury's £5.50 and matching Asda's £5.40. But Waitrose was still beaten on price by the other retailers, including Aldi, which offered the cheapest chicken, at £4.25.
There may be more savings to come for Waitrose customers, after its boss hinted at further price cuts last Thursday.