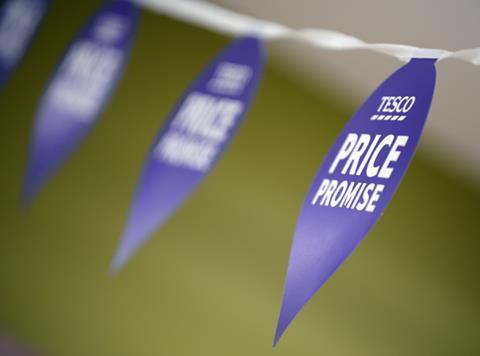 A petition calling for a crackdown on "dodgy special offers" in supermarkets that consumer pressure group Which? instigated in April has grown from 60,000 signatories to nearly 95,000 in the past week.
Which? made a "super-complaint" to the Competition & Markets Authority last month on allegedly "misleading and opaque pricing practices in the grocery market", and has since revealed more examples of pricing tactics it says retailers use to create "the illusion of savings that don't exist".
It said it found examples where products were on offer longer than they were sold at the higher price, which made it look like shoppers were getting a discount, when the lower "discount" price was probably a more accurate reflection of the value of the product.
Which? said it believed tactics like this were potentially breaking government guidelines on special offers.
It also noted that it saw more evidence of 'shrinking' products, which it said was "another sneaky way of increasing prices.
"Retailers are continuing to pull the wool over shoppers' eyes with dodgy discounts that just don't stack up," said Which? director Richard Lloyd. "Our super-complaint has the backing of tens of thousands of concerned shoppers and is calling on the regulator to take action to put an end to misleading pricing practices."
A box of 100 Twinings Assam tea bags, for example, was £4.40 in Tesco but when the pack shrunk to 80, the price increased to £4.49. In Sainsbury's the price of the tea bags remained the same, £4.50, despite the loss of 20 tea bags, according to Which?