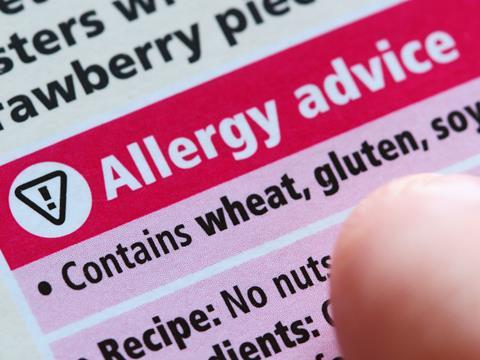 Fmcg brands are likely to see fewer recalls of contaminated products if more action is taken by EC policymakers to better protect people with food allergies, food safety experts have said.

A team led by the Government Chemist Programme at science-based service company LGC has outlined a "grand vision" to address the key challenges in allergen measurement and analysis.

The experts' call - to coincide with Allergy Awareness Week - highlights their report published in The Royal Society of Chemistry's journal, Analyst. It outlines a strategy to close the gaps in current processes for detecting and measuring substances that can trigger allergic reactions.

The recommendations - primarily addressed to the EC's Health and Food Safety Directorate, DG Santé - are aimed at securing a food chain that is reliable, resistant to fraud and ultimately safe for consumers.

Professor Chris Elliott from Queen's University Belfast, one of the report's authors, said significant international effort and an inter-disciplinary approach would be required to achieve the aims, but they could lead to fewer recalls for food suppliers.

"I think the take-home message is that, if our measures are acted upon, the industry will be able to handle the very complex subject of food allergens much better and likely fewer recalls will be needed as well as better protecting their customers," he told The Grocer.

Food allergy is a rapidly growing problem in the developed world, affecting up to 10% of children and about 3% of adults. Allergic reactions can range from a mild runny nose, skin irritation and stomach upset to severe anaphylaxis, which can be fatal.

The report's suggestions include the use of bioinformatics studies - the application of computer technology to the management of biological information - for modelling how best to predict what quantities of allergens will adversely affect someone with allergies. The document also endorses the production of reference materials that can support threshold decisions: samples of foods containing known, controlled amounts of allergens would be used to check on the accuracy of testing methods.