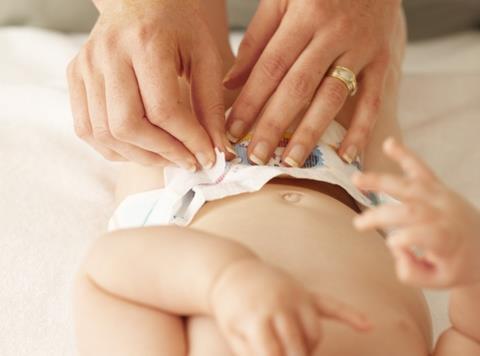 Asda has withdrawn its own label nappies for newborns after a father complained his son had suffered a "chemical reaction" to the product.
The grocer said it pulled the Little Angels line on Monday afternoon (24 July) as a precautionary measure while it investigated the claim on Facebook by Jordan Bartliff from South Yorkshire.
Bartliff posted images of his premature son in hospital sporting a livid rash, which appeared at the weekend after the baby had worn a Little Angels nappy for "an hour". An allergic reaction had been ruled out, Bartliff wrote, and "a chemical reaction has been confirmed by the hospital, as he's been wearing the same nappies for three weeks prior to this".
The three-week-old boy had been put on a ventilator, Bartliff added. His Facebook update yesterday appeared to confirm the diagnosis. "Take the nappies back, and don't use them," he wrote.
"Our hearts go out to the Bartliff family and we hope their baby son makes a full recovery soon," said Asda vice president of own brand Lizzy Massey. The retailer had been in touch with the Bartliffs and collected their baby's nappies "so that we can test them along with others in the batch. We are still investigating."
Massey moved to allay parents' fears by adding Little Angels newborn nappies were "made in a completely closed, automated environment and thoroughly tested to make sure they meet our quality and safety standards".