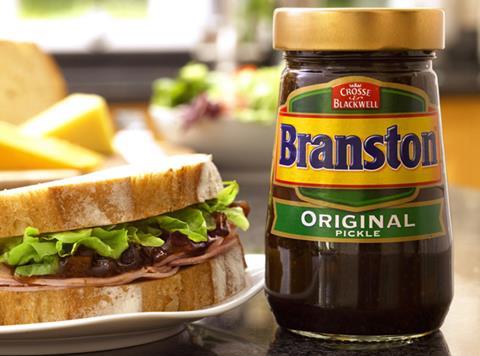 Branston pickle maker Mizkan has insisted the popular condiment is safe to eat, in spite of hundreds of shoppers complaining of a strong 'chemical taste'.

The announcement came after several newspapers this week reported the supplier had received almost 500 complaints about a 'rogue' batch of Branston dated best before November 2020.

It tasted like 'rotten eggs', 'disinfectant', 'chlorine' or 'washing up liquid', they said. One woman even claimed her daughter had been left 'rolling around in agony and vomiting' after eating a substantial amount of the pickle.
@BranstonUK I've just had a sandwich using a new bottle of Branston smooth and the pickle has a very strong chemical taste to it. Very concerning. I think it may need reporting to @foodgov

— M Brennan 🏐 (@MattyBrennan) January 7, 2019
"Following a number of consumers letting us know that their jar of Branston pickle was not its usual tasty, we immediately started to investigate," said a spokeswoman for Mizkan - which employed an independent laboratory to lead the analysis.

However, no issues were detected during production of the pickle, she added. The laboratory's results confirmed "that the product contained nothing other than the ingredients we use to make Branston pickle. We are confident that we are working on a quality issue, and not a food safety issue."

Mizkan had been "in daily contact with the relevant regulatory authorities, and in regular contact with our customers" the spokeswoman said. It would continue to investigate "why the flavour deviated from its usual delicious tasty tang" - and confirmed that "no other product made by us at the Branston factory, or elsewhere in the UK or EU, is affected".