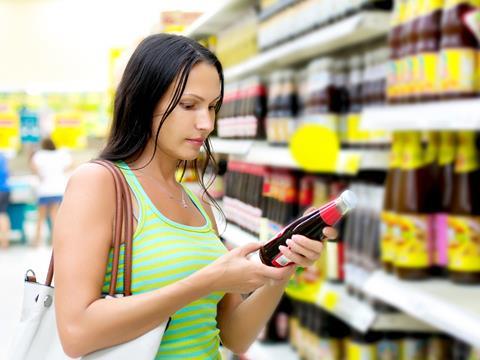 Allergen contamination warning labels can mislead consumers and should be simplified, new research by The Institute of Food Safety Integrity and Protection (TIFSIP) has suggested.
A white paper published by TIFSIP and the Chartered Institute of Environmental Health this week revealed there were as much as 40 different ways to express a product may contain allergen contaminants – potentially leading to "inadvertent engagement in risky behaviours, or unnecessary restrictions in food choices", said report author and TIFSIP policy and technical advisor Eoghan Daly.
While the introduction of EU Food Information Regulations last December ensured consumers could expect accurate information on allergenic ingredients, the rules did not extend to cross-contamination, said Daly. "There is still the issue of potential and unintentional presence of allergenic material," he added.
The range of descriptors can vary from statements such as "may contain…" to "produced in a factory which handles…" to "made on the same production line as…" and many more, added Daly. They could be differently interpreted by consumers with food allergies, "leading them to incorrectly assign more significance to some phrases than others", he added.
Improving the consistency of labelling would assist in simplifying the situation, particularly if backed up by consumer education campaigns, he claimed, while "reliable warnings would help food businesses provide the information consumers with food allergies need to make well-informed and safe food choices".
Daly added there was "significant interest" from the food sector in simplifying labelling, and urged the industry to engage in the debate.
"The FSA already has guidance out there on this matter, if that was followed by the food industry we would see greater consistency," he added.
His comments were echoed by Peter Bennett, head of food and drink at food sector law firm Roythornes Solicitors, who suggested "clear and comprehensive regulations need to be provided quickly or the industry may find itself looking for the answer in a courtroom".
"This is a classic situation of there being insufficient or ambiguous regulations which understandably results in food suppliers through the supply chain being over cautious and possibly over-using the warnings," he said.
"Interestingly, the report also raises questions as to the legal interpretation and protection offered by a 'may contain' label – if they are so over-used as to be deemed meaningless, would a supplier be in defensible position should a consumer suffer a reaction when eating a meal that hasn't carried the warning forward?" Bennett added.