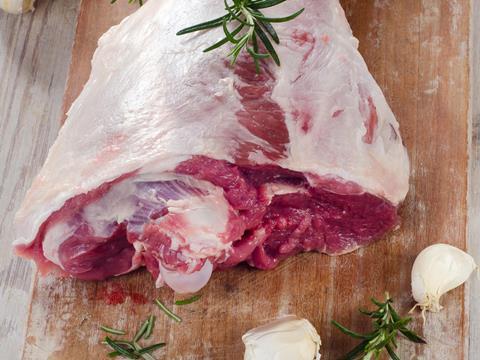 Authorities have yet to trace the exact source of an outbreak of salmonella linked to lamb that has left 300 people ill and is thought to have contributed to one death.
The FSA, FSS, Public Health England and Health Protection Scotland last week urged Brits to take care handling raw meat following a surge in infections from a particular strain of salmonella typhimurium across the UK since July 2017.
People were most likely contracting the bug after eating or handling raw meat from infected sheep, they warned.
Food safety authorities first noted an increase in instances of salmonella typhimurium in July 2017, with a total of 118 cases reported between then and May 2018.
However, the number of infections had accelerated significantly since June, with a further 165 cases reported. The strain of salmonella was also "thought to be a contributory factor" in one death, PHE confirmed.
The FSA has put control measures in place including restricting animal movement and additional hygiene measures at slaughterhouses. However, it had not yet established the exact source of the infection, a spokesman confirmed on Thursday morning.
With the exact cause of the surge in salmonella cases yet to be pinpointed, the outbreak emphasised "the importance of the work being done in the sheep sector to improve traceability," said British Meat Processors Association CEO Nick Allen.
The outbreak also laid bare the changes required to improve animal health in the sheep sector, said National Sheep Association CEO Phil Stocker.
"We're calling for a number of improvements among our membership to improve flock health and to work more closely with vets on health screening and quarantine measures."
The food safety scare comes as instances of salmonella appear to be rising among the UK's sheep population, with an Animal & Plant Health Agency report from 2017 noting a "marked increase" of salmonella typhimurium in British sheep during 2016.
The majority of cases were salmonella typhimurium DT104, which is a highly virulent and multi drug-resistant form of the bacteria, the APHA said.
However, PHE stressed the strain responsible for the current outbreak among humans was "fully sensitive to antibiotics commonly used".